Foxcroft Wine Co. Opening Second Location
The second location in Dilworth has started construction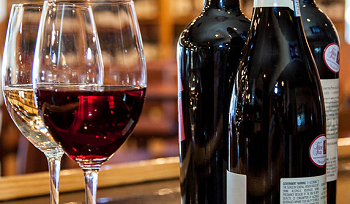 A neighborhood favorite is expanding. Foxcroft Wine Co., which currently sits in the same Foxcroft East Shopping Center with Ben & Jerry's and Barrington's (good company, if you ask us), is set to open a second location in Dilworth this August.
Owner Conrad Hunter says the second location will offer a wine shop and wine bar hybrid snug in Kenilworth Commons – not unlike the current eatery setup. Along with more square footage, the new location will feature a larger dining menu with expanded indoor and outdoor seating area. There will also be more options for private dining and private parties at the restaurant. The larger kitchen plans to pump out fan favorites like truffle fries, doughnuts, and more to pair with your wine, but also focus on new and exciting small plates.
Chef Justin Solomen, currently heading up operations at the original restaurant, will move to the new location and oversee food at both establishments as the Executive Chef. A chef de cuisine will dish up food at the flagship on the regular.
Owner Conrad Hunter said in a press release, "The new location will allow for us to expand our dining menu while still maintaining the soul of a wine shop." Hunter also plans on making tables for the restaurant out of the remains of two trees removed from his property.