Frank Barrows: In Memoriam
The legendary Charlotte Observer editor and writer contributed gorgeous and informative sports writing to Charlotte magazine. Here are those stories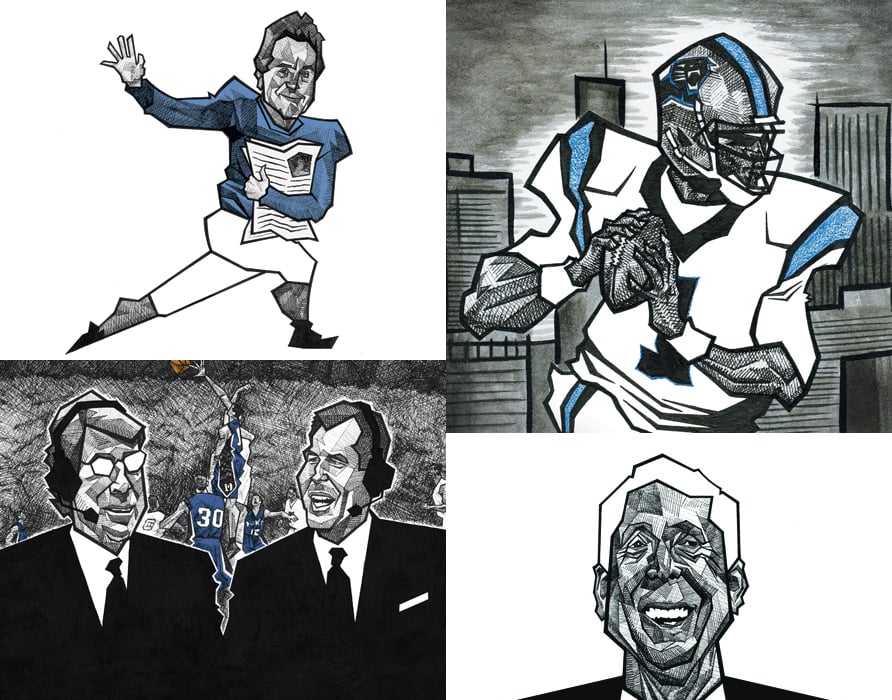 Frank Barrows, once the managing editor at the Charlotte Observer and a revered sports writer, died at 72 this week. During Richard Thurmond's tenure as editor of our magazine, he asked Barrows to contribute simple, 800-word sports columns. "Instead, he wrote 1500-2000 word reported columns," Thurmond tweeted this week. Here are those stories:
---
Before the Heisman Trophy, the commercials, the headlines, and the hype, Cam Newton was just another kid finding his way
---
As Charlotte has grown up as a sports city, Tom Sorensen has been there for the sports fan, chronicling, interpreting, and making us laugh
---
Last summer, Daniel Bard, former Charlotte Christian and UNC Chapel Hill boy wonder, seemed headed for stardom as a pitcher for the Boston Red Sox. This summer, he's floundering. A story of sudden loss and the uncertainty that follows
---
Over the last half-century, few people have had as much impact on college sports in our area as basketball lifer, stubborn idealist, and Davidson grad Terry Holland. Bet you weren't expecting that name, were you?
---
Here in North Carolina, television analysts who interpret college basketball help shape our thinking about one of our great passions: college basketball. Charlotteans—and former Duke stars—Jay Bilas and Mike Gminski—are among the best in the business
---
UNC Charlotte is launching a football program just as scandals are becoming increasingly common among the NCAA's big-time programs. Where will Charlotte stand?
This story has been updated.