Free Ice Cream!
I scream, you scream, we all scream for free ice cream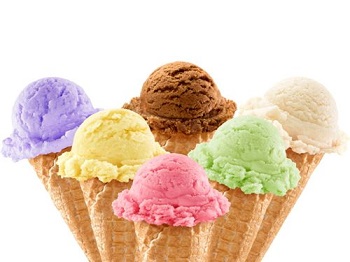 With all this fresh and springy weather, no doubt your beach body is on your mind. But why not take just one special day to enjoy the finer (and not so diet-friendly) things in life? Ben & Jerry's, the magical ice cream duo that brings out the kid in all of us, is hosting a Free Cone Day on April 14.
Since 1979, Ben & Jerry's has celebrated with free cones as a way to say thanks to all their fans for the support. It's also their way of spreading peace, love, and ice cream to as many people as possible.
Although there are four Ben & Jerry's in the Charlotte area, only one will be participating in Free Cone Day. You can get your ice cream fix at the Ben & Jerry's located at the Charlotte Premium Outlets, 5404 Fashion Way, Charlotte, NC 28278. The shop is open from noon to 8pm.
If you miss the event on April 14 or can't make it up to the outlets but still really want and need your ice cream (even if it isn't free), Charlotte's other Ben & Jerry's locations are:
Foxcroft – 7800 Fairview Rd., Foxcroft East Shopping Center
Parktowne Village – 1600 East Woodlawn Rd, Suite 110
Myers Park – 507 Providence Rd
So remember – the Charlotte Premium Outlets' Ben & Jerry's location will have free cone day on April 14. The other locations do not have free cones BUT do have delicious ice cream.