Free This Weekend: A Decorating With Houseplants Class!
Say goodbye to your black thumb and hello to a beautiful, thriving space.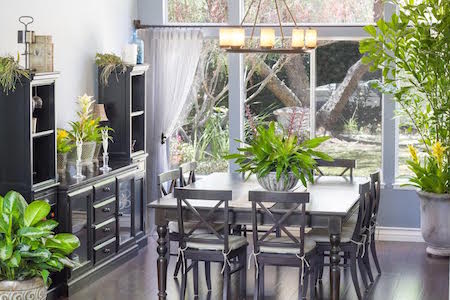 For some reason, keeping houseplants alive always pans out to be much more difficult than expected. This should be easy, you think, it'll practically take care of itself.
While a self-sustaining houseplant would be convenient, it's not exactly realistic. Luckily for you, though, Pike Nurseries is willing to teach you everything you need to know when it comes to bringing plant life into your home.
This Saturday, head over to Pike Nurseries in South End (off of Johnston Road) for a free seminar that will teach you how to choose a houseplant for your home, how to combine houseplants, and how to ensure they thrive. Not only will a houseplant liven up a gloomy winter room, but it'll also give you a breath of fresh air – releasing oxygen and removing air contaminants.
Pike Nurseries Associate and Certified Plant Professional Melodie McDanal says houseplants often die because they don't receive the correct amount of sunlight or because people "'over-care' for the plant," drowning it. She says picking the right plant for your space and creating a watering schedule are two remedies, among other tips to be discussed at the seminar.
The Decorating with Houseplants class on Saturday begins at 9 a.m. If you seek further information such as directions, visit the Pike Nurseries website.