Friday Live at the Factory Kicks Off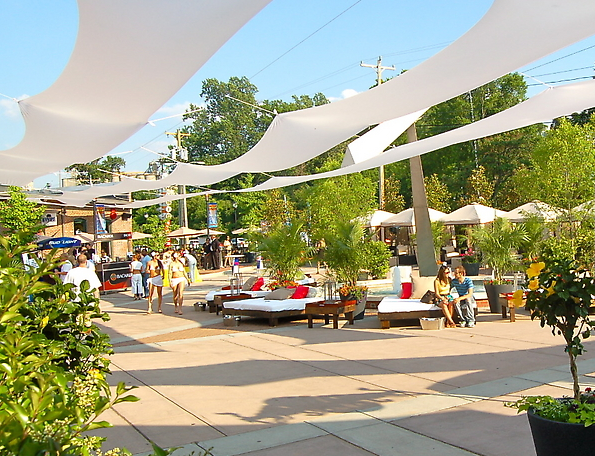 The NC Music Factory has brought back its weekly spring/summer after-work party and concert. Friday Live at the Factory begins this evening and will take place 5-11 p.m. each Friday in the Fountain Plaza, the courtyard in front of the main entrance to the Music Factory.
Each week features a different band, and admission is only $5, which also gets you into six of the Music Factory's venues: Bask on Seaboard, Butter NC, Halo, Mattie's Diner, The Saloon, and Wet Willie's. There will also be the Red Bull Outdoor Lounge that will feature a popular Charlotte DJ each week.
Tonight is the Coors Light Super Cold Activation Summer Kickoff Party, which will include ice sculptures, giveaways, ice block dancers, and a "100 percent chance of snow," which I'm assuming is some sort of replication of the Coors Light party train commercial. Here's the concert lineup:
April 29: EVE 6 with American Aquarium
May 6: Acoustic Syndicate
May 13: Fuel with U-Phonik
May 20: Cowboy Mouth with Simplified
May 27: Big Bad VooDoo Daddy
June 3: Tonic
June 10: Vertical Horizon w/ Small Talk Industries
June 17: To be announced
NC Music Factory, 935 N. Graham St., ncmusicfactory.com.