Friday Night Fights, Casino Night, Fashion Events, Day Parties, and More May 17-19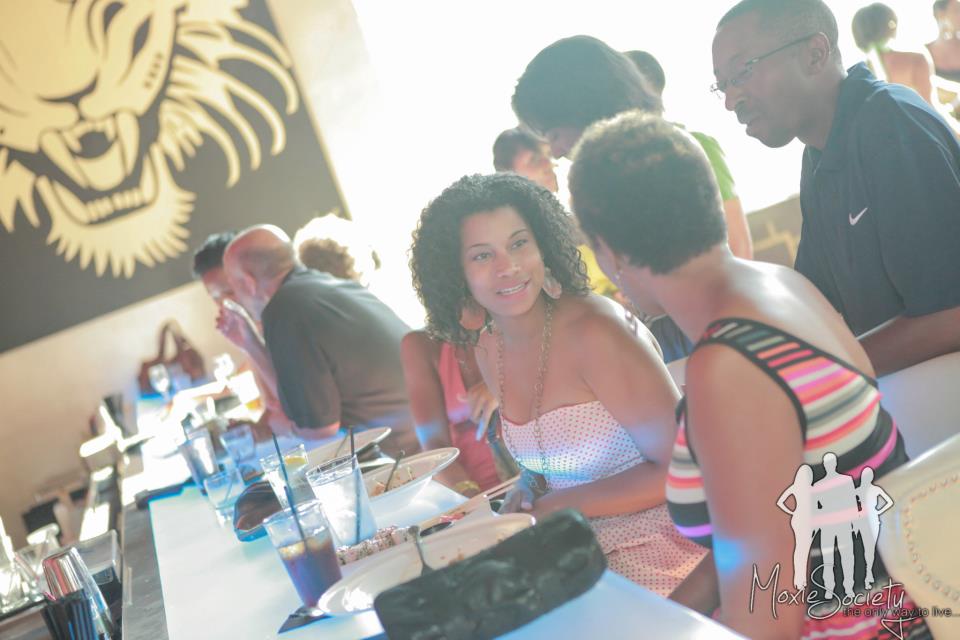 It looks like 80-degree days are going to be here for awhile. The offerings of social events and parties are heating up too.
Friday, May 17
World of Champions — Friday Night Fights
Watch boxers duke it out in 10 different bouts. Doors open at 6:30 p.m.; show starts 7:30 p.m. General admission $25, ringside $45, VIP $65.
CenterStage @ NoDa
, 2315 N. Davidson St.,
centerstagenoda.com
,
woc-boxing.eventbrite.com
.
Interior Motives One-Year Anniversary Celebration
Acclaimed interior designer Will Smith celebrates the one-year anniversary of this South End showroom. Enjoy complimentary wine and appetizers, as well as a fashion show by Blank Canvas. 7-10 p.m. Free.
Interior Motives
, 2425 South Blvd.,
interiormotives.ws
.
Jokers Wild — Casino Night
There'll be tables set up for blackjack, roulette, and poker. Play the joker and you could win prizes. Drink specials include $4 Shocktop pints and $5 Red Bull bombs. 9 p.m. Free.
StrikeCity
, at EpiCentre, 210 E. Trade St.,
strikecitycharlotte.com
.
Saturday, May 18
JJ's Red Hots SpringFest 2013
Sample the three best-selling hot dogs of the week, plus the debut of two new ones. Then vote for your favorite. There'll also be local craft beer, live music, and more during this family-friendly, outdoor event. 4-8 p.m. $15 for all-you-can-eat hot dogs; $20 for all-you-can-eat plus two craft beers.
JJ's Red Hots
, 1514 East Blvd.,
jjsredhots.com
,
jjsspringfest.eventbrite.com
.
StyleTone Fashion Show and Wreck The Runway After-Party
The fashion show will feature apparel by Slic, Alta Cation, DQ Couture, Infinite Style, Blake Riley & Co., and Brooklynn's Finest Apparel. Presented by TomCat Productions and ANTique Events. 8-10 p.m. $10.
Charlotte Trolley Museum
, 1507 Camden Rd. After-party, with music by DJ Paradime. 10 p.m.-2 a.m. Free.
Blue Restaurant & Bar
, 206 N. College St.,
styletone.eventbrite.com
.
PJ Tucker NBA Celebrity Birthday Party Featuring DJ Clue
The Phoenix Suns player celebrates his birthday, with music by the legendary New York City DJ, producer, and Power 105.1 FM personality. Opening set by DJ Ngenius. Presented by Sol Kitchen and RoundTable Ent. 10 p.m.-2 a.m. $10-$20 in advance; for VIP tables, tami@republicofcharlotte.com.
Re:Public
, 314 N. College St.,
thesolkitchen.com
.
A Queen City Scandal: Volume I: Pre-Summer Soiree
Inspired by the hit television show
Scandal
, this event offers Olivia Pope-inspired fashions by fashion consultant Felicia Bittle, music by DJ DR in the "Situation Room," and more. Presented by Talk of the Town. 10 p.m.-2 a.m. $15.
Delta's Restaurant
, 525 N. Tryon St.,
deltasrestaurant.com
,
talkofthetownent.com
.
Sunday, May 19
Moxie SunDAYs: Hello Summer Edition
The day parties by this social group return, featuring music by DJ C-Rob, and drink specials including: $7 Hello Summer cocktail, $5 Long Island iced tea, $6 lemon drop shot, and $5 sparkling pink moscato. Presented by Moxie Society. 3-8 p.m. Free with RSVP to info@moxiesociety.com.
VBGB Beer Hall and Garden
, at NC Music Factory, 920 Hamilton St.,
vbgbuptown.com
,
moxiesociety.com
.
Sip SIN (weekly event)
Put an end cap on your weekend with $3 drinks, and music by DJ Rwonz and DJ Knight Tym on the first floor and basement level. 9 p.m.-2 a.m. Free.
Sip Charlotte
, 200 N. Tryon St.,
sipcharlotte.com
.
Verify dates, times, prices, and other info at the web addresses listed for each event.