Front Page News
The library's new film series examines movies about print journalists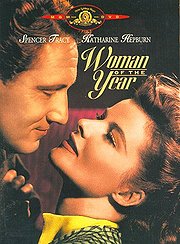 Where have you gone, Woodward and Bernstein?
You have to wonder if movies about reporters for daily newspapers will be around much longer. Although I am partial to the old-timey newspaper — the kind that arrives rolled up in a rubber band at the end of your driveway each morning — there are those who say it may soon be a relic. (A moment of silence, please.) So, the library's nine-part film series showcasing the "newspaper picture" — from screwball comedies to hard-hitting dramas to investigative crime reporting — is a bittersweet homage.
The movies screen on Saturday afternoons. And like the press in the U.S. of A., they're free.
JANUARY 14
HIS GIRL FRIDAY (1940)
Directed by Howard Hawks
Starring Cary Grant, Rosalind Russell, Ralph Bellamy
92 minutes; B&W
3 p.m. at ImaginOn Library's Wells Fargo Playhouse
JANUARY 28
SWEET SMELL OF SUCCESS (1957)
Directed by Alexander Mackendrick
Starring Burt Lancaster and Tony Curtis
96 minutes; B&W
3 p.m. at ImaginOn Library's Wells Fargo Playhouse
FEBRUARY 4
DEADLINE U.S.A. (1952)
Directed by Richard Brooks
Starring Humphrey Bogart, Ethel Barrymore, Ed Begley
87 minutes; B&W
2 p.m. at Main Library's Francis Auditorium
February 18
ACE IN THE HOLE (1951)
Directed by Billy Wilder
Starring Kirk Douglas
112 minutes; B&W
3 p.m. at ImaginOn Library's Wells Fargo Playhouse
FEBRUARY 25
WOMAN OF THE YEAR (1942)
Directed by George Stevens
Starring Spencer Tracy and Katherine Hepburn
112 minutes; B&W
2 p.m. at Main Library's Francis Auditorium
MARCH 3
BETWEEN THE LINES (1977)
Directed by Joan Micklin Silver
Starring John Heard, Jeff Goldblum, Lindsay Crouse
101 minutes; Color
2 p.m. at Main Library's Francis Auditorium

MARCH 31
THE PAPER (1994)
Directed by Ron Howard
Starring Michael Keaton, Glenn Close, Robert Duvall
112 minutes; Color
2 p.m. at ImaginOn Library's Wells Fargo Playhouse
APRIL 7
ZODIAC (2007)
Directed by David Fincher
Starring Jake Gyllenhaal, Robert Downey, Jr., Mark Ruffalo
156 minutes; Color
2 p.m. at ImaginOn Library's Wells Fargo Playhouse