Funk, Folds, and Fairy Tales
Revue's Top Picks for your fast-approaching weekend.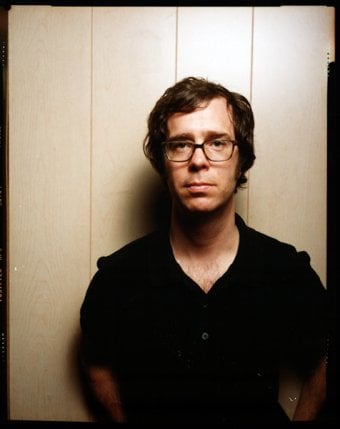 It's the week before Thanksgiving week, so we feel we owe it to our readers to be transparent about the upcoming few editions of Revue's Weekend Top Picks.
Once the tryptophan has passed through our system, there's no escaping it: the Holiday Season is in full swing. And Revue plays its holiday spirit like a high-rolling Vegas black jack player plays his chips: we're all in. We're not saying every Weekend Top Picks edition is going to be crammed with insights about the best houses to check out for lights or the department stores with the jolliest Santas (those are for personal blogs, of course), but you should expect a little cheer up in here. So, if you're the self-anointed village Scrooge, you're going to want to relish in 2010's last, totally unseasonal edition of Weekend Top Picks. Enjoy!
The London Broil Show
When we first heard that a troupe of juggling comedians were coming to Charlotte, we pictured a handful of gypsies parking their bandwagon on Tryon Street, making balloon animals for small children, and juggling wiffle balls. Turns out, The London Broil Show is a three-man professional troupe that's been touring their routine (a lively mix of stand-up and elaborate juggling stunts) across the country since 1999. They're at the Duke Energy Theatre through this weekend.
Once On This Island, Jr.
Picture West Side Story. Take out the Brooklyn tenements, and add palm trees and sand. Lose the Broadway tunes, and throw in some reggae. Now slash all the actors' ages in half. What you have might resemble the Davidson Community Player's production of Once On This Island, Jr., a family-friendly romance about an island girl, Ti Moune, who falls in love with a boy from the wrong side of the island. It's a Tony-nominated story with a few more literary themes than you'll find in other, Dora-esque youth productions.
Yo Mama's Big Fat Booty Band
ZING! Naw we didn't! No, but seriously. This six-person ensemble, now based in Asheville, originally started their jam sessions in Boone, where they honed their funky (and we mean funky) blend of blues, jazz, R&B, and reggae. Comprised of saxophones, synthesizers, a slap-happy bass player, and plenty of brass sass, Yo Mama's Big Fat Booty Band is a completely unique, high-energy concert experience that keeps audiences on their toes.
Hansel & Gretel
An opera for adults based on a fairy tale might sound a little counter-intuitive, but anyone who's ever read the original Grimm Brother's story of Hansel and Gretel (and the witch they burned alive, for Pete's sake) knows that the story's morbidity is anything but child-friendly. Composer Engelbert Humperdinck, in 1890, turned the story into an opera that gained such acclaim over the years that it was the first to be broadcast from Live From The Met. CPCC is presenting Humperdinck's operatic adaptation this weekend at the Halton Theatre.
Ben Folds
He hardly needs an introduction. The North Carolina-raised singer-songwriter recently co-wrote and released an album with author Nick Hornby called Lonely Avenue, and he's making only a few stops on his promotional tour—one of which, fortunately, is at the Fillmore this weekend. Check out Courtney Devores' exclusive interview with Folds for Charlotte magazine to find out more about the album and Folds' rise to success.