Get Creative with Spring Planting
As thoughts turn to warmer weather, it's time to plan what you'll put in the ground this season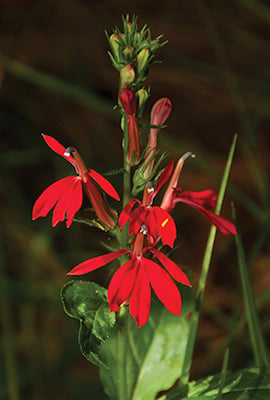 It's easy to get in a rut when it comes to spring planting. You purchase the same varieties of annuals from the same place and put them in the same spot. Do things different this year by making some small changes.
Think Native. Native plants are well suited to the climate and don't require as much added water, fertilizers, or other chemicals to thrive. They also attract native birds and insects. In late summer, monarchs lay their eggs on orange butterfly weed. Cardinal flower attracts all sorts of birds, especially hummingbirds. And butterflies flock to joe-pye weed. Larry Mellichamp, director of UNCC Botanical Gardens, wrote a book called Native Plants of the Southeast, which includes 460 species for our region. Click here to purchase a copy.
Use edibles. No rule says you have to restrict edible plants to the vegetable garden. Try incorporating herbs, lettuces, and other plants into your yard. Trellising plants, such as beans and cucumbers, work well on lattice. If you're looking for something large and long term, consider a grape vine and an arbor. Incorporate strawberry plants or pepper plants into beds or containers to add interest. The fruits and vegetables are visually appealing and delicious.
Buy local. It's easy to swing by the big-box store and throw in a flat or two of plants with your cabinet organizer, sunscreen, and paintbrushes. But consider local sources, such as farmers markets and nurseries. You'll find plants that haven't traveled far from where they were propagated and knowledgeable staff members who can answer any questions you have about best growing practices for the plants. For a few farmers market options, click here.
Add whimsy. Consider incorporating a fairy garden into your landscape. The popular miniature wonderlands are a fun way to get the kids excited about gardening. For suggestions on creating a fairy garden and a couple of local shops that carry supplies, click here.