Get Out and Explore this Weekend
Learn about beekeeping in Matthews, see sculpture in Belmont, and check out a new art exhibition in South End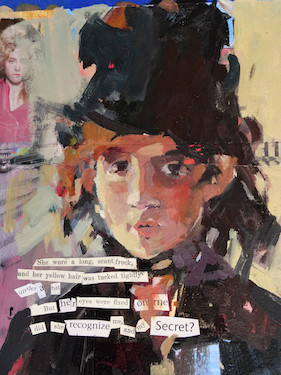 The first weekend in May is full of opportunities to explore your community. In addition to the three home-and-garden tours we highlighted earlier in the week, here are three more chances to see something new and gain inspiration for your own space.
Start the weekend with the First Friday Gallery Crawl in South End on May 1. The monthly event includes extended shop hours, food trucks, and exhibition openings at galleries throughout the neighborhood. Ciel Gallery will hold an opening reception for "Skew the Masters" from 6 p.m. to 9 p.m. Gallery artists have recreated works by artistic masters, such as Monet, Van Gogh, O'Keefe, Dr. Seuss, and others. Instead of simply copying the works, the artists added their own styles to create pieces that are familiar yet adventurous. For more information about the gallery and examples of pieces in the new exhibition, click here.
This weekend, Daniel Stowe Botanical Garden celebrates the return of ZimSculpt, an African exhibition of Shona sculpture. The exhibition was a popular attraction at the Belmont garden this past summer. The public opening events take place Saturday, May 2, and Sunday, May 3, from 11 a.m. to 3 p.m. Visitors can try a selection of African wines and participate in guided tours. Crafts and games will also be available for children. Shona sculpture is a traditional art form in Zimbabwe. The sculptures will be on display at the garden until July 12, and they are available to purchase. Artists in residence will be sculpting at the garden throughout the exhibition period. For more details, click here.
On Saturday, May 2, from 3 p.m. to 5 p.m., Pressly Williams and her team at Renfrow Farms invites visitors to drop by for the Meet the Beekeeper event. Renfrow Farms, located on nine acres in downtown Matthews, is an extension of the Renfrow Hardware brand. Williams has about 50 beehives on the property (pictured at left) and sells honey throughout the year at the hardware store. People often stop by to ask about the beehives, so she decided to create the two-hour drop-in where people can visit the farm, talk with beekeeper John Caudle, and sample honey from all four harvest seasons from 2014. The cost is $10 per family and includes a small honey bear to take home. Learn more here.