Get Ready to Jet Set, Without Leaving the Ground
Social affair takes place in private jet hangar on the eve of the William Wilson Celebrity Invitational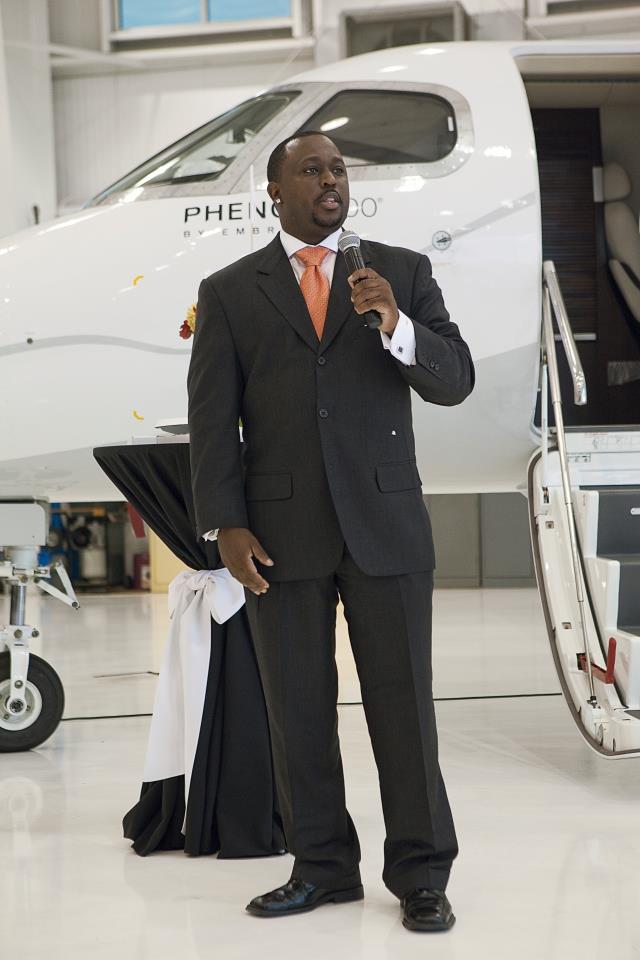 One of the social events of the season takes place in two weeks. The Fourth Annual William Wilson Celebrity Invitational will be held on May 21 at Sun City Carolina Lakes Golf Club, pairing 25 amateur golfers with 25 celebrities. But it's the party taking place the night before that will leave guests in amazement.
In conjunction with the invitational, the Jetpool Pre-Tournament Hangar Party will be held on Monday, May 20, 7 p.m. at the
Jetpool
hangar, adjacent to Charlotte Douglas International Airport. The two-day event is put on by Charlotte-based custom clothier
William Wilson
, who uses his personal relationships and business connections to attract celebrities from around the Carolinas and the country to the event. Not only do many notable names play in the golf tournament, but even more come to the party.
"It's a really good mix of different types of celebrities," Wilson says, after naming numerous NBA and NFL players, NASCAR drivers, and TV and media personalities who've participated in the past.
Click here
to see the list of confirmed celebs this year.
Being able to hobnob with them is just one of the attractions of the Monday night party.
"From an optics standpoint, you're not going to go to too many parties that look like this," Wilson says. "Where you can mingle, sit in and around a couple of Rolls-Royces; and then hop on four or five private jets. We're going to have some really great food, and you're going to be able to hang out with 30 or 40 celebrities, all in the same room."
While guests are enjoying the luxurious trappings on display inside the hangar, they can also take comfort in knowing that proceeds from the event will benefit two important causes: the Turning Point Domestic Violence Center and Autism Speaks.
Tickets to the Jetpool party are $150 per person or $250 per couple, and can be purchased by visiting
2013wwci.eventbrite.com
. You also have the chance to win a pair of tickets to the party by making a minimum donation of $20 at the ticket website. The organizers are drawing at least 10 winning names up until May 15.