Glam Décor for the Diva
A little sparkle never hurt anyone.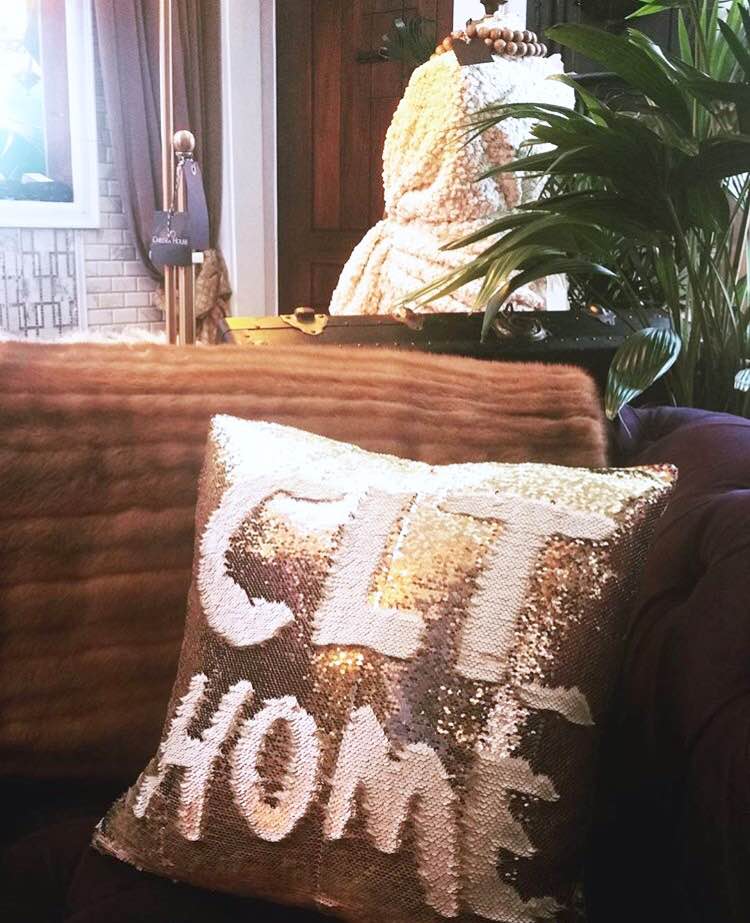 We've all got a little bit of diva inside of us. We each have a part that pines to strut the sidewalk or send the carbonara dish back because it came out lukewarm. Regardless of whether or not you've actually done a diva deed like those mentioned above, that doesn't mean you haven't thought about it once or twice.
Sometimes our diva side comes out in our creative endeavors, whether it's through the way we dress or perhaps how we decide to decorate our homes. A little sparkle never hurt anyone, right?
Today's décor roundup is an ode to the diva that may or may not wear her crown out of the house. Slate grey paired with pretty pink, sassy sequins, and oh-so-soft textiles – yes, please!

Shag Pillow
Fashion some fuzz for your sofa with this rose shag pillow from Nourison. Exuding the pampered lifestyle a diva leads, this couch accent is the opposite of "Plain Jane." Available at Warner Inc., 2220 Crown Centre Drive.

Crystalline Chandelier
With a chrome finish and icy, dangling crystals fit for any glam gal, this Bromi chandelier is a perfectly posh choice to shine light on your favorite space. Available at Deqor.com.

"Plongée" Print
Created by Charlotte artist Annada Hypes, this original print is pretty in pink with cool gray and cheery yellow accents – sure to bring contemporary style to drab walls. Available at Minted.com.

Mermaid Sequin Pillow
With a name like that, do we even need to say more? These flashy pillows by Aviva Stanoff are especially made for divas because they are easily personalized. Available at Magnolia Emporium, 307 Lincoln Street.

City Chic Rug
Shimmer on with this rug by Michael Amini, which combines both elements of shine and nature. It's a Nourison Hair on Hide product, making it that much more fashionable. Available at Warner Inc., 2220 Crown Centre Drive.