Go on a Virtual Getaway to the Blue Ridge Mountains
Tired of staring at the interior of your home? Venture into the Blue Ridge Mountains virtually as we stay #NCStrong.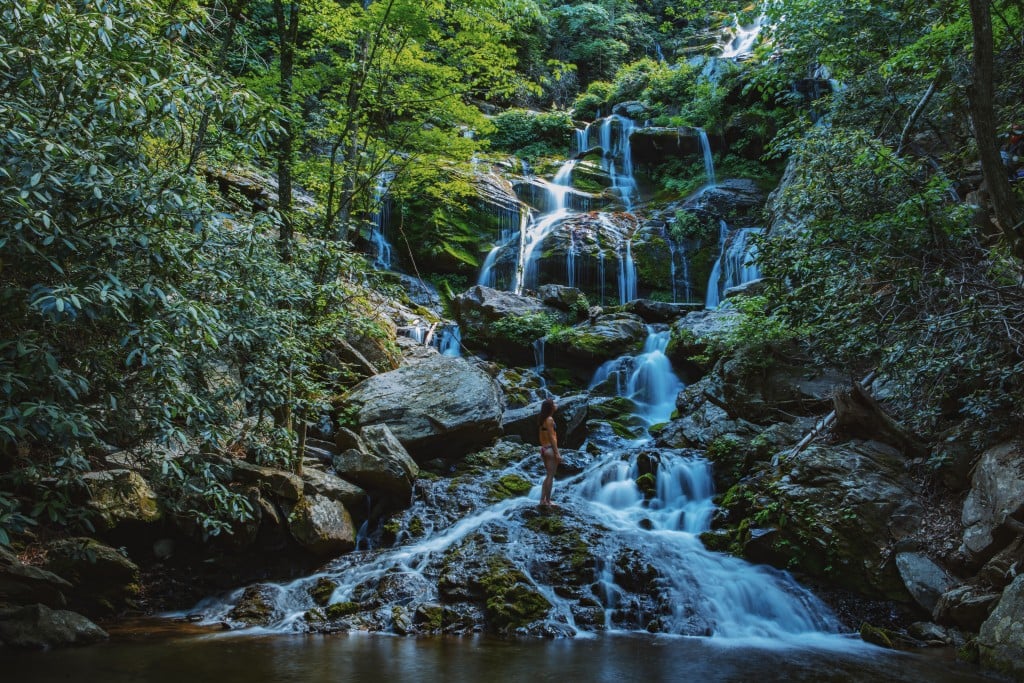 During a pandemic that requires self-isolation, people have shown just how creative they can be. Whether friends are toasting over video chat or businesses are offering delivery service for the first time ever, there is no doubt that the coronavirus has inspired many to try to keep life moving as normally as possible during a global health crisis.
Travel-lovers, however, are having a hard time coping.
Governor Roy Cooper's Executive Order #121 is in effect until April 29, 2020. While the original mandate technically said residents can enjoy outdoor spaces and parks, there have been many issues with people crowding these areas and not keeping enough distance from one another. As of April 8, 2020, Mecklenburg County Commissioners have closed gates to parks in an effort to reduce gatherings.
If you've been thinking about escaping Charlotte to head for the mountains, there's no need to pack a bag. Or get the car ready. Or leave the house.
Campgrounds and trails are closing, including local favorites such as Catawba Falls.
"As each of us continues to follow the stay-in-place order, we can stop the spread of COVID-19," says Carol Price, Executive Director of McDowell Tourism Authority.
While you can't physically bike the trails or kayak the river during the stay-at-home mandate, you can immerse yourself in the beautiful foliage and nature virtually.
For those moments you're tired of staring at the interior of your home, click over to Blue Ridge Travelers on Facebook and Instagram. The team is producing beautiful videos and images that take you as close to nature as possible during this time of isolation, plus plenty of excursion ideas for when the mandate is lifted.
View this post on Instagram
Enjoy the spectacular Blue Ridge Mountain scenery from the comfort of your couch by visiting blueridgetravelers.com, too. The visitor center is currently closed to the public, but if you have any questions, you can call 828-668-4282.
Let's follow the Blue Ridge Mountains' lead and stay #NCStrong as we all get through this together.