Good Bottle celebrating four years with weeklong anniversary party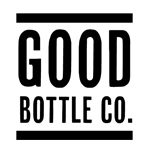 It's been four years since Chris Hunt opened Good Bottle Co., and the Remount Road bottle shop owner says he's more than thankful for his continually growing customer base. And to show his appreciation, Good Bottle is throwing a weeklong celebration that will feature special prices and beer releases on tap.
"This week is fun for us," he says. "Making it four years is a huge victory for us, and our customers are the people who have gotten us here. So we want to thank them."
The events begin Tuesday at 5 p.m. with a tap takeover from Wicked Weed. Featured beers include Bombadile, Barrel-Aged Xibalba, Infidel, La Bonte Plum, Lunatic, Montmaretto, Oblivion, Omniprescence, Pernicious, Pompeon and Resonare. You'll also get a chance to chat with Wicked Weed's Peter Calomiris, who was recently named head brewer for WW's newest sour facility, the Funkhouse. Calomiris is also bringing a few special beers to pour that aren't available yet, including Metatropics, a collaboration with Trois Dames in Switzerland. This is a wild ale brewed with grapefruit, mango, passionfruit and pineapple (bottles are expected to be for sale locally beginning next week).
Thursday marks the true customer appreciation day, as all pints are $2.50 from open to close. Hunt says they went through 17 sixtels last year and all hands will be on deck for what he calls "a fun day for us."
The anniversary celebration wraps up Saturday with what Good Bottle has become known for, a "Good Morning" breakfast. Papi Queso will be on site beginning at 8:30 a.m. serving up a special chicken and waffle grilled chese, while Hunt has been saving a few special kegs including Burial's Ammunition, a horchata brown ale, as well as an as-of-yet unannounced Fonta Flora selection and several other wild and sour beers.
As he reflects on the last four years, Hunt can think back to when he first opened with the intention to put as many Charlotte beers as possible on tap. At that time, it was hard to fill the 12 taps with local beer.
Now, he says with a laugh, "we can fill our taplist with 12 beers from one Charlotte brewery."
"It's been exciting to be able to continually watch Charlotte's beer scene grow and be a part of it," he adds. "And it's great to have employees who've been around for a while and knowing we can provide them with a good job in a field they love. So we're excited to see the next step for not only Charlotte beer, but North Carolina beer as well."
You can keep up with updated information on Good Bottle's weeklong party by following the bottle shop's Instagram feed.