Good Bottle holding its second annual toy drive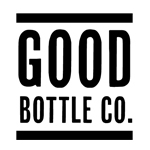 The first call came to Good Bottle owner Chris Hunt two Monday mornings ago from a customer who had just driven by the South End location.
"One of your glass doors is shattered all the way through."
That was soon followed by another, and then countless more calls and texts as Chris made the 15-minute drive from his house to the shop.
"When you have multiple people calling and texting 'Your whole door is smashed in,' your mind definitely starts racing," Chris said.
In a turn of three hours, everything was back intact. The glass was swept up off the floor and a beefed-up secure glass door replaced the old one. If you had walked in later that day, you probably wouldn't have even known anything of this nature even happened.
Except that Good Bottle is part of this community referred to as #cltbeer, and it's a tight-knit one. Instantaneously, everyone from local brewers and staff to customers to friends either personally spoke, tweeted, called or texted Chris pledging their support to come in and support the shop by having a pint, buying a bottle or two or "making it a point to visit more over the holidays." Someone also raised the idea about setting up a GoFundMe page to cover the damage.
The good news is that nothing was taken from the shop and no one was hurt. And for those who have asked, there is a way to show your support, and that's by participating in Good Bottle's second annual toy drive, which will take place this Thursday (December 17) and benefits Toys for Tots.
"People have asked to donate to us, and I just want to say, 'Hey, we're good,' Chris says. "Having your place broken into definitely makes you think about what's important, and this is also my livelihood. But, we're lucky. We're back up and running, and my kids' Christmas presents weren't at the store or anything.
"But it has been really cool to hear them say, 'Hey, how can we help?' And I'd love for people to come support us (through the toy drive). It's a way that we can give back."
The idea for the toy drive is pretty simple: Bring a toy, or two or three if you're feeling generous. For every toy you bring, you'll get a raffle ticket. Those tickets will be drawn for a chance to win a "beer basket." What's that, you ask? Well, breweries, customers and Good Bottle itself will be donating bottles and other items that the GB staff will corral into baskets. Some of the baskets last year were pretty unbelievable (think rare beers, verticals and beers you can't find in this region). Expect more of the same this year, and also if you'd like to donate a bottle or two from your cellar for a basket, you can do that as well (bring them to Good Bottle by no later than Thursday at 2 p.m.).
You can also bring toys to Good Bottle at any time leading up to the event. Chris says the raffle will start around 7:30 p.m., and in the meantime, you'll be able to enjoy a special curated taplist that features breweries helping out with the toy drive: NoDa (Par 4-the first time this session ale will be poured outside of the taproom-and Drop Dead Gordgeous); Olde Mecklenburg (Yule Bock); Wicked Weed (Amorous and a yet-to-be-announced beer); Great Lakes (Christmas Ale); Oskar Blues (Death by Coconut); New Belgium (Blackberry Barleywine Ale); and Sierra Nevada (Blizzicane Bock).
Last year's toy drive saw more than 200 gifts that were donated, a number Chris said was "really impressive."
"What we love most about this is that we can instantly support a group like Toys for Tots, where they can then distribute it," he adds. "We're always wanting to give back, and this is a way to use the store and the people who love beer together to support the community. It's such a good fit."