Good Bottle teaming up with Beds for Kids for kickoff event Wednesday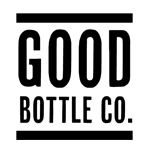 When Chris Hunt attended Panthers training camp last summer in Spartanburg, he began to find himself in several conversations with Carolina's "Bomb Squad" – specialists Graham Gano (kicker), Brad Nortman (punter) and J.J. Jansen (long snapper).
Those three were pretty accessible because, with all due respect, they might not be doing as much as other players. Adds Hunt with a laugh, "many times at practice, the specialists have a lot of time to talk … and those are their words, not mine."
Through their talks, the owner of Good Bottle Co. found out his shop was just around the corner from the warehouse of Beds for Kids, a local nonprofit charity that refurbishes and repurposes beds and other donated furniture items for families in need. Jansen serves on the board for Beds for Kids, and he and Hunt began talking about doing something together soon to raise awareness.
"We casually talked about it last July … and then they went on their Super Bowl run, so things got kind of busy," Hunt says. "But we knew we always wanted to do an event."
That event will take place Wednesday beginning at 6 p.m., where you'll have a chance to enjoy a beer or two and learn more about the charity while also chat with Jansen and several other Panther players.
"It's a way to discover what Beds for Kids is all about, and hear why J.J., his wife and others on why they're so passionate about it," Hunt says. "Daniel (Fogarty), the executive director, is really focused on engaging the South End community, and J.J. has been great in being able to use his status and role on the Panthers to get people out in force to learn more."
Hunt adds the goal is for Good Bottle and Beds for Kids to have a quarterly volunteer day, where everyone would go to the warehouse on South Tryon Street to work in the early morning, then head down to Good Bottle for a pint afterward.
For Wednesday's event, Good Bottle will be donating a portion of its proceeds to Beds for Kids. There will also be iPads set up at the shop where people can learn more about the charity as well as donate. Any amount of donation is accepted, and you can think about it this way: For every $25 raised, that is enough to provide a bed kit, $150 provides a twin bed set and $450 fully furnishes a home.
Jansen will be in attendance Wednesday, along with a few of his teammates. Good Bottle plans to have Birthday Bomb on tap to commemorate the occasion, and there will also be a raffle held, with prizes including Good Bottle gift cards, Panthers tickets and various autographed Panthers items.
"I'm really excited about it," Hunt says. "I hope everyone has a chance to chat with the players a bit, and that people also walk away remembering why they are there. Hopefully they'll come out and volunteer in the future."