Good Bottle, Triple C hosting Christmas donation events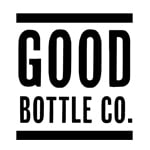 'Tis the season for giving, and there's a couple ways highlighted below where the Charlotte craft beer community can get involved. Know of others? Give me a shout.
–Good Bottle's annual night of giving is this Thursday beginning at 6 p.m. This year, owner Chris Hunt has partnered with Beds for Kids. In the past, toy donations have been taken but this time they're looking for bedding to help kids in need. (There's also a ton of other ways to help out this nonprofit, click here to learn how you can get involved).
Here's how the night of giving at Good Bottle works: Donations will be exchanged for raffle tickets. One set of twin sheets equals one ticket. If you bring sheets and a pillow, that's two tickets and sheets, pillow and a small stuffed animal will get you five tickets. Good Bottle is accepting donations from now up until the event's start time on Thursday.
Each ticket will be entered into a raffle that contains numerous prizes, most notably beer boxes and baskets from local breweries. Many of the beer boxes contain rare beer or those not sold/distributed in this area. Last year, there were some heavy hitters thanks to the donation of many of Good Bottle's customers and clients – so stock up on those sheets. The taplist is still being finalized for the event, but Hunt confirmed NoDa' Hoppy Holidays and Stop, Collaborate 'N Glisten are two of the featured beers, and expect other holiday selections.
–Triple C is in the midst of its "12 Days of Giving" with a toy drive that benefits the Ronald McDonald House of Charlotte. Through December 18, the brewery is accepting unwrapped toys, specifically targeted to infants and teens.
The one ask is that the toys not be of a violent nature. Triple C is also buying a beer for anyone who brings in a donation (one per customer). And if you're looking for even more of a reason to stop in, the brewery is releasing the outstanding bourbon barrel-aged Up All Night on Friday. Look for more on this event in this section in a couple days.