Gourmet Cheese Straws Online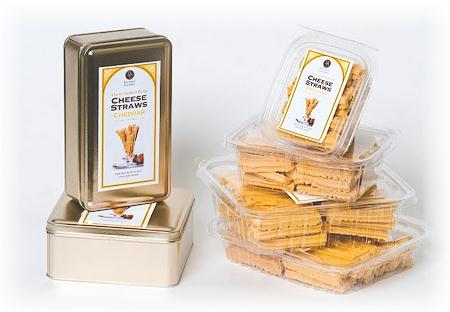 If you haven't had Dee Dee's Gourmet Cheese Straws yet, may I just take a moment to say how sorry I am for you? Donna "Dee Dee" Norton is a local Charlotte woman who began making cheese straws for her family and friends is now making them to sell to you. And wow. They. Are. Good.
She uses high-quality aged real sharp cheddar cheese and special seasoning to create cheese straws that are rich, flavorful, and with just a teeny bit of a spicy bite. They come in various sizes in various tins, making them perfect for holiday gifts—that is, if you can resist eating the entire box yourself. I couldn't.
Find the straws online at ddgourmet.com and look for them in the holiday gift guide in the December issue of Charlotte magazine.