Grilling: Side Dishes
A few Charlotte restaurants share their favorite picnic-appropriate sides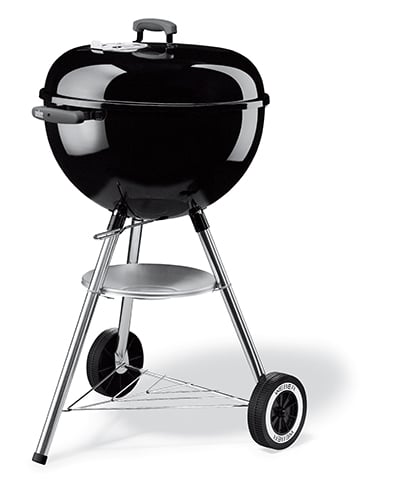 Memorial Day – the unofficial start of summer – is right around the corner. We asked a few Charlotte restaurants which recipes were best for a day out in the sun and surrounding the grill.
Bad Daddy's Burger Bar Zesty Summer Slaw: serves 4
½ cup mayo
1 ½ tbsp whole grain mustard
1 ½ tbsp prepared horseradish
1 ½ tbsp white wine vinegar
1 ½ tbsp granulated sugar
½ tsp salt
½ tsp cracked black pepper
1 tsp celery seed
1 tsp onion powder
½ tsp garlic powder
¾ cup shredded green cabbage
¾ cup shredded red cabbage
¾ cup shredded carrot
In a blender or food processor, combine all ingredients except shredded cabbages and carrot. Blend for about 45 seconds or until well combined. In a mixing bowl, combine the blended slaw dressing with the shredded cabbages and carrot – mixing until well combined. Note: If making ahead of time, or traveling to a picnic, you can keep the dressing and shredded vegetables separate and mix before you serve.
__________________
Kindred's Shrimp Roll: serves 4
1/2 lb shrimp, raw, peeled, and de-veined
1 cup Duke's mayonnaise
2 lemons
1 tsp tarragon
1 tsp parsley
Salt and pepper, to taste
1/4 cup butter
4 split-top buns
Liberally season the shrimp with salt and pepper. Grill the shrimp until they're cooked all the way through. Remove from the grill and chill in a cooler until cold all the way through. Meanwhile, mix together the mayo, lemon juice, lemon zest, tarragon, parsley, salt, and pepper. Chop the cooled shrimp into bite sized pieces and combine with the mayo mixture. Butter the split buns on both sides and toast over medium heat in a non-stick saute pan until golden brown. Layer the shrimp into the buns and enjoy!
__________________
Vivace's Grilled Corn and Tomato Salad: serves 4
4 ears of corn, silk and husks removed
3 Heirloom tomatoes
1 medium red onion, shaved or finely diced
12 basil leaves
1 cup Ricotta Salata
1/2 cup extra virgin olive oil
1 1/2 cups white balsamic vinegar
1/2 cup Parmesan croutons
Cayenne pepper, to taste
Salt and pepper, to taste
Season the corn with salt, pepper, olive oil, and cayenne pepper to taste. Grill until the corn becomes slightly charred and is cooked through. After the corn cools, cut the kernels off the cob and reserve. Cut tomatoes into bite sized pieces and in a large bowl combine with grilled corn, whole basil leaves, white balsamic vinegar, olive oil, red onion, and Ricotta Salata. Serve and enjoy!