Growler bill becomes law, but new sales on hold for now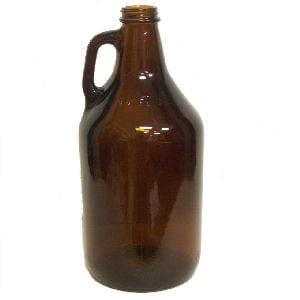 Late Wednesday afternoon, N.C. Gov. Pat McCrory signed House Bill 829, making it legal for establishments such as restaurants, bars and bottle shops, among others, to fill and sell growlers.
But don't rush to your local store/bottle shop just yet.
Although the bill has become law, it also asks the ABC Commission to adopt rules dealing with the sanitation of growlers by Jan. 1. And until that is done, everything is on hold.
Earlier this morning, I spoke with Agnes Stevens, the public affairs director for the N.C. ABC Commission, who confirmed that businesses must wait until the rules are in place before moving forward with filling and selling growlers.
Now that the bill has been signed into law, the ABC Commission can begin their process. Stevens said the commission would now start working on establishing both temporary and permanent rules for the sanitation of growlers. Stevens said creating a permanent rule is a process that takes between six to eight months.
Here's a quick rundown of how the process works: First, the ABC Commission develops the initial content of the rule, which is then routed to the N.C. Office of State Budget and Management for approval and also to the Office of Administrative Hearings for publication in the N.C. Register.
The ABC Commission also allows time for public comment and a public hearing for each rule. Once that is finished, the commission has the chance to make any necessary revisions involving the rule before adoption. When it is adopted, the rule then heads to the Rules Review Commission for consideration.
Creating a temporary rule isn't as time-consuming, but still involves offices outside the ABC Commission. Stevens wouldn't commit to a timeline of establishing a temporary rule for the sanitation of growlers given that there are other departments involved, but said the commission would "move as quickly as possible."
So while businesses can go ahead and move forward with ordering growlers, tap towers and the like, it may be a while before those growlers can be filled.
For now, your best bet (and it's the freshest option anyway) is to continue visiting your local brewery for a growler.