Growler bill ratified, set for action from Gov. McCrory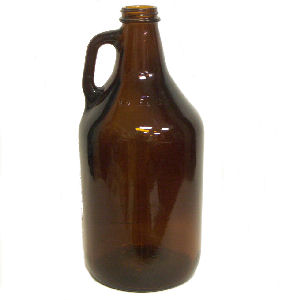 Charlotte (and the rest of North Carolina) craft beer lovers, it looks as if your choices will soon be multiplied. Bill 829, which allows for expanded growler sales in North Carolina, breezed through its final two Senate readings Wednesday with zero debate.
After sitting in the Senate's Committee on Commerce for almost a month, the bill was finally discussed on Tuesday. Via WRAL.com, Rep. Chuck McGrady, R-Henderson, one of the bill's sponsors, "was barely two sentences into his presentation when Sen. Clark Jenkins, D-Edgecombe, motioned for a favorable report."
The bill was enrolled in the Senate shortly after the third reading (it passed 45-2), and is now set to be ratified. What that means is a clean copy of the bill (including all amendments) will be presented to the two presiding officers in the General Assembly for their signatures.
Once ratified (which should happen within the next week), it will be presented to Governor Pat McCrory for his approval. If he signs the bill or takes no action within 10 days, the bill will become law.
Of course, McCrory has the right to veto the bill, but it's hard to imagine that happening, especially given that he once wagered bottles of Carolina Blonde during the Panthers' run to the Super Bowl back when he was mayor of Charlotte. (Looking back, he should have asked for a better prize than Anheuser-Busch, though. Go for Schlafly next time, Governor.)
***UPDATE: This afternoon (Thur., June 6), the bill was ratified and will be presented to McCrory tomorrow (June 7). He has until June 17 to take action before it becomes law.
And while growler sales now look inevitable, this isn't something that will happen overnight. For one, there is still language in the bill pertaining to the sanitation of growlers (it currently states rules are to be adopted by Jan. 1, 2014). And some establishments will need to add systems, order growlers, etc.
But it's good news for places such as Salud Bottle Shop, Good Bottle Company (whose owner, Chris Hunt, told me the minute it passed he would begin looking into buying additional tap lines and logoed growlers), Common Market and Brawley's Beverage, which is currently in the process of expanding and adding a tasting room.
As I stated in my earlier blog about the subject, education is going to be key when it comes to expanded growler sales. I feel more than confident in the local bottle shops when it comes to filling growlers. Craft beer-focused restaurants such as Duckworth's and the now aptly named Growlers Pourhouse would garner my vote as well (provided they decide to fill growlers).
I do think some grocery stores will take it upon themselves to learn the proper instructions for filling and cleaning growlers, but there are also likely to be some that won't know the correct way. So here's my suggestion to the ABC Commission: Require any establishment that will be filling growlers to undergo an education course on the subject. You could even print out certificates as they do with sanitation grades. I'd also like to see a local brewery or bottle shop hold an event where the proper way to store and clean growlers is taught to the public.
Of course, if you want the freshest product with a 100 percent guarantee on its handling, the best place to get a growler filled is Charlotte's local breweries.
I'll continue to provide updates on this blog and also via my Twitter account (@Matt_McKenzie1) as things develop.