Growler USA opens, releases from Olde Mecklenburg and Unknown and more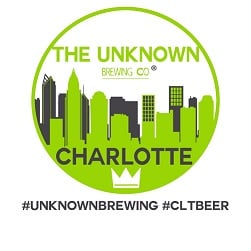 Looking for something to do this weekend? As always, the Charlotte craft beer community has you covered. Take a look:
–Charlotte's newest craft beer bar is heading south to Ballantyne. Enter Growler USA, located in Toringdon Circle, which will have its grand opening this Saturday. The franchise chain already has its first location in Eugene, Oregon and more than 20 others in development scheduled to open in the next two years, including the Raleigh-Durham area and Wilmington.
The Growler USA in Charlotte features 100 taps, with a heavy selection on local beers as well as other North Carolina breweries and national ones as well. Growler USA also has hard ciders, kombucha, wine, cold-pressed coffee and root beer to offer. And hence the name, you'll be able to fill growlers of your favorite beer to go.
Growler USA also offers a full menu of small bites (think wings, sliders, nachos, etc.); sandwiches and wraps and entrees such as blackened mahi mahi tacos and pork shanks. The grand opening is this Saturday at 11 a.m., and the bar will be open until midnight. From 5 p.m. to 9 p.m. 10 percent of the proceeds will go to Apparo, a nonprofit company. You can keep up with the latest from Growler USA at its Web site and/or Facebook page.
–Two local breweries are having releases this Saturday as well. First up is Olde Mecklenburg, which is capping off a three-week release of bourbon barrel-aged beers with a BBA Fat Boy release and breakfast. This event was pretty incredible last year for a number of reasons. First, the Fat Boy Baltic Porter is one of my favorite OMB beers, and aging it in Four Roses bourbon barrels only added to this beer's greatness. And the breakfast spread is outstanding, with a huge selection of food sure to satisfy. Finally, OMB hosts a bottle share beforehand that usually brings out some great beer from everyone.
Here are the details for Saturday: The bottle share goes from 8 a.m. to 9 a.m., followed by the bottle release and breakfast from 9 a.m. to 11 a.m. Tickets are still on sale and can be purchased here. For $40, you get a pint of BBA Fat Boy and admittance to the breakfast buffet, a commemorative glass and one 22-ounce bomber of BBA Fat Boy. For $50, you get everything mentioned above, with two 22-ounce bombers of BBA Fat Boy instead of one.
The second local release this Saturday is at Unknown Brewing, which has bottled its Dirty Commie Heathen. This is a Russian Imperial Stout brewed with tart cherries and then aged in bourbon barrels. DCH will be available in 22-ounce bottles and on tap. There will also be a DJ and food available as part of an art show and auction also being held at Unknown on Saturday. The taproom opens at noon.
–Finally, there are two bottle shop events on Saturday as well. Good Bottle Co. is having a coffee-themed Good Morning breakfast. Starting at 9 a.m., Good Bottle will open and among the featured beers are Burial's Tin Cup Coffee Stout, Burial's Thresher Coffee Saison, Burial's Skillet Donut Stout and a cask of Olde Hickory's Imperial Stout aged on coffee. Regular coffee will also be available from Magnolia Coffee Co., along with donuts for sale from Your Mom's Donuts. Also on Saturday, Salud Beer Shop is partnering with Repo Records for its second pop-up record shop. Grab a beer and sift through the selections to find your favorite vinyl from noon to 5 p.m.