Guest Post From Asheville: Beer Like Grandma Used To Make
Asheville's Wicked Weed Brewery has a Milk & Cookies Stout, but wouldn't you rather have milk and cookies instead?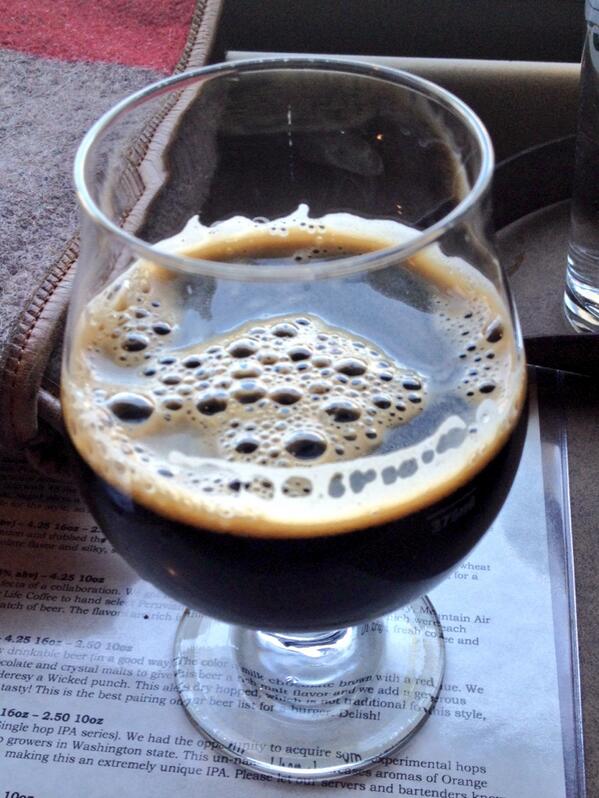 ASHEVILLE – I had to find a parking spot in Asheville on Friday. I learned something: If you park on the street, have no change for the meter, then wait on the hood of your car for an iPhone parking payment app to download, someone will get out of the car behind you and ask you for a jump. First, I couldn't find the hood release on my car. I had to get the owners manual out to find it. Then my jumper cables were too short. Finally, after the guy got his engine started, thanked me and drove off, I looked at my iPhone to discover that the app still had not started to download. I left.
In short, parking in downtown Asheville is mildly interesting, mostly tolerable and rarely enjoyable. I feel the same about beer meant to taste like something that's not beer. I've had a sip of jalapeno beer. Don't like it that much. Redd's Apple Ale? Meh. Purple Haze? Fine. I'll admit that I had a Purple Haze phase. But I'm over it now.
So in the afternoon, I stopped in at Wicked Weed Brewing in Asheville, because they recommended via Twitter that I try the Milk & Cookies Stout (10.5% ABV, 10oz). I looked at the description on the menu, which started with a leading question:
Who doesn't love the warming feeling of walking into grandma's house to the smell of freshly baked cookies?
Terrorists?
So how do you recreate that experience in a beer?
Modern chemistry?
Just add loads of raisins, oatmeal and cookie spicing to an imperial milk stout and memories come to life in libation form!
Oh. Right.
It tastes about like you'd expect something like this to taste. It is a stout. It has a little bit of a peppermint s'more smell and taste that's not overpowering. The high gravity zinged my tongue. It doesn't bring back memories of grandma's house, although my grandma smoked, so it's more likely that a rauchbier might make me nostalgic for a childhood that occasionally smelled like Marlboros.
I've had similar beer-drinking experiences before. Once, at the Olde Hickory tap room in Hickory, they brought me a Christmas ale with an actual candy cane sticking out of it. WHAT ARE YOU DOING?! was my silent reply. BEER IS NO PLACE FOR CANDY CANES. Then there was the whole hubbub about the Shock Top Campfire Wheat, a beer meant to taste like marshmallows. That is a terrible idea. A marketing campaign meant to shift the focus from the flavor to the kitsch factor of a beer that tastes like a campsite led to one of the most scathing reviews I've ever read.
If flavored beers are your thing, go for it. They're just not for me. If I want to try something that tastes like, say, milk and cookies, then I will try milk and cookies, because milk and cookies taste best when they are actually milk and cookies. This comes pretty close, but I prefer my beer to taste like beer. Yes, not everybody likes beer, and this might be a nice segue for the milk and cookie crowd, but the Milk and Cookie Stout ends up being like parking in Asheville: Something I can tolerate without really enjoying.