GUIDE: Celebrating the Holidays in South End
In Partnership with Charlotte Center City Partners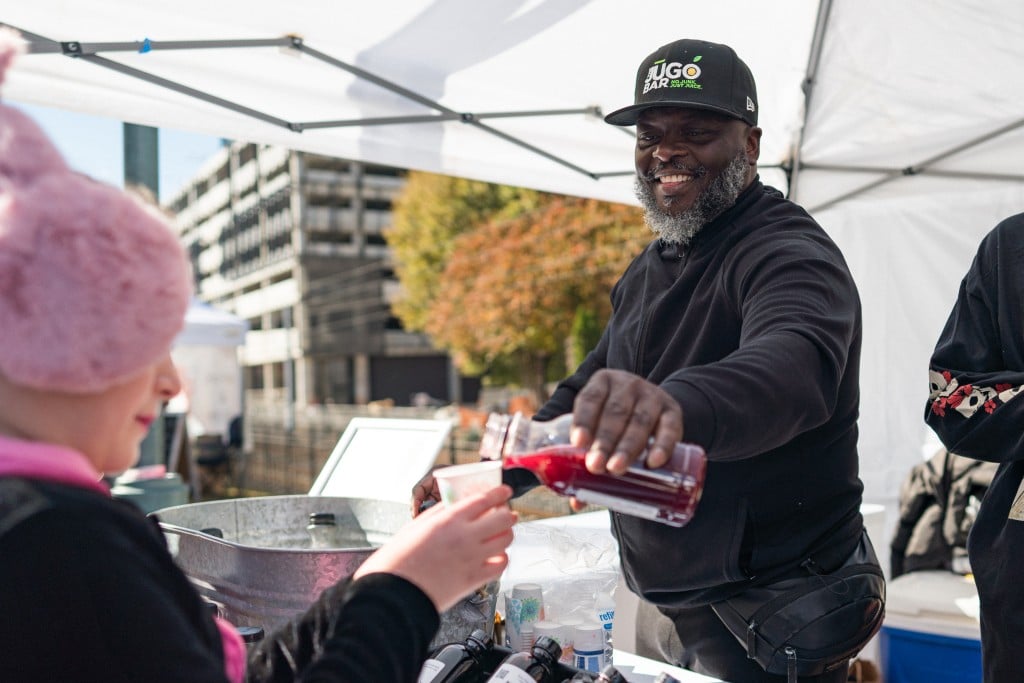 There's a particularly festive energy to South End during this time of the year. As of one of Charlotte's premier neighborhoods for retail, restaurants, festivals, and public art, the area is primed for a slew of holiday activations. Below, we've gathered several dates and events to know to make the most of the holiday season in South End:
Through Dec. 10
Shop Small Saturdays
We took a deep dive into these vendor events last month, and you can visit these open-air shopping markets to get your Christmas shopping squared away this year. Dates and venues vary and are available at the link above.
Dec. 8
Gingerbread Cookie Competition
At Hi-Wire Brewing (340 W. Tremont Ave., Ste. 140), the brewery celebrates the release of their 10w-40 Gingerbread Hot Cocoa brew with an invite to show off your own cookie-crafting skills. Honey Bear Bake Shop also provides some cookies from the pros. The event kicks off at 6 p.m.
Dec. 10
RailYard Tree Lighting
At 6 p.m. sharp, the annual RailYard Tree Lighting illuminates this special corner of South End (1414 S. Tryon St.). Live music, refreshments, and kid-friendly activities are also on the agenda, with those offerings kicking off at 5 p.m.
Dec. 17
Hot Cocoa War
Triple C Brewing (2832 Griffith St.) hosts this event. Big Guns Coffee, Manolo's Bakery, QC Pour House, Suffolk Punch, Wentworth & Fenn, Yunta Nikkei, and others sling $2 pours, and attendees decide the winner of this whimsical contest.
Dec. 31
New Year's Eve Events
Tons of South End venues are hosting New Year's Eve and New Year's Day events, including Amos' Southend, Puttery, Suffolk Punch, and The Music Yard. See this calendar for a full line-up.
And that's just a sampling of things to do in South End this holiday season. Read much more on the neighborhood's happenings here.