Halloween Parties in Charlotte: 2017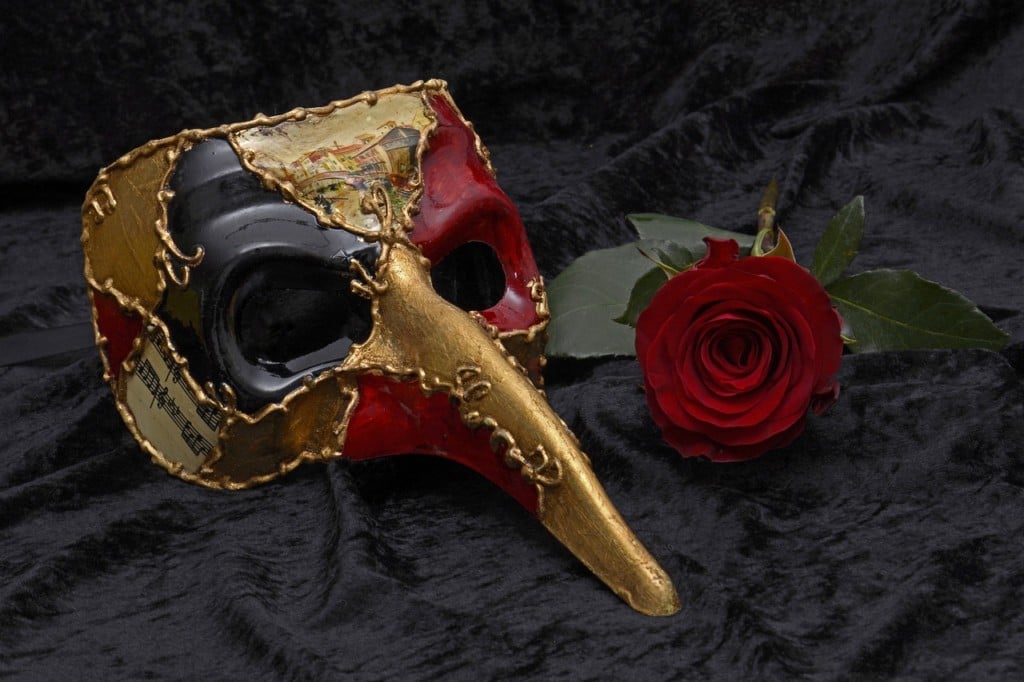 IF YOU DON'T have your costumed already stitched, hemmed and ready to go, you better get moving. Charlotte has no shortage of Halloween parties (or chances to win cash for those costumes).
---
SATURDAY, OCT. 21
Tropicana's Halloween Costume Party
Cornelius, 10 p.m., Free
This Cornelius spot is hosting a kickoff-to-Halloween party tonight with free admission. Prizes have yet to be announced for the costume contest, but come dressed ready to win.
---
WEDNESDAY, OCT. 25
Wizard Tea
Ballantyne, 1 p.m., $45 for adults, $25 for children
Maybe it's not exactly Halloween-themed, but you get to wear a costume! The Ballantyne Hotel and Lodge hosts this teatime with wizard-themed treats. Reservations are required at 704-248-4100.
---
FRIDAY, OCT. 27
12th-Annual CharloWEEN
Uptown, 5 p.m., $17
This event is a bit different, so pay attention. It's an "open bar crawl," so when you buy your ticket, it buys you entry into all participating bars (StrikeCity, TILT, Lucky's, Bubble, Connolly's, Prohibition, Fitzgerald's, Flight, Howl at the Moon, Tin Roof, SIP, Imperial, Oak Room, Slate, The Local, Blackfinn, Vida Vida, Rooftop 210, Whisky River and The Men's Club!) throughout the evening. There's no schedule on when you're supposed to be at which bar; you get to decide.
Howl-o-Ween
South End, 6 p.m., Free
This is looking like a paw-sitively purr-fect way to celebrate Halloween. Get your dog in costume and make your way to Helles & Dunkel for this dog costume party. Judges will pick a winner for most creative costume, best matching costume and funniest costume.
Halloween Masquerade Party
Mallard Creek, 8 p.m., Free
The Press Box Bar & Grill hosts this Halloween masquerade party tonight. There will be a DJ, free entry before 11 with RSVP and cash prizes for best mask.
Trick or Treat Halloween Bar Crawl
Uptown, 8 p.m., $13
Join Awesome Random Adventures tonight for its fourth-annual Halloween bar crawl. Your ticket buys you entry into all participating bars (Whisky River, Bubble, and two more to-be-determined spots), appetizers and three free drinks. Wear your best costume tonight, obviously.
Dead West Halloween Party
Uptown, 9 p.m., Free
It's the wild, wild West tonight but with a twist: everyone's dead. Dress in your best zombie cowboy or cowgirl outfit and come out to StrikeCity tonight. Bonus: there's a chance to win a Harley Davidson motorcycle at this party.
Balloween Bash
Uptown, 9:30 p.m., $22
Multiple DJs take the stage tonight at this Bollwood-themed Halloween bash. Wear your best costume and get ready to dance the night away at Kandy Bar 210 E. Trade St.
On The Roxx Costume Party
Cornelius, 10 p.m., Free
Celebrate Halloween weekend at On The Roxx as it ushers in the ghoulish holiday. The bar will feature a costume contest, again, with yet-to-be-named prizes. This party features $3 Coronas and $5 Fireball shots.
Ultraween
South End, 10 p.m., Free
This is billed as Charlotte's largest Latino Halloween event, so get ready to party at Oak Room. Prices vary depending on whether you're a man or woman, in costume and what time you get there.
---
SATURDAY, OCT. 28
Wonka Halloween Bash
South End, noon, $12
Oak Room hosts this Willy Wonka-themed Halloween party tonight with $1,000 worth of cash and prizes available to a certain golden ticket-holder. There will be a DJ spinning music all day and night as well.
Rich & Bennett's 17th-Annual Halloween Pub Crawl
Uptown, 1 p.m., $20
The duo who brings you the St. Patrick's Day Pub Crawl returns for this less-green, more-scary pub crawl through Uptown. The event organizers here say this is the "largest Halloween crawl in the Southeast," so just know what you're getting into with this one.
Grave Diggers Ball
Uptown, 6 p.m., $30
The annual Halloween concert returns to Uptown tonight with Macklemore headlining the evening. Event organizers bill this as the "area's largest costume contest," so expect some fierce competition for best costume, sexiest costume or best group costume (with cash prizes for the winners). The party is at the "Grave Diggers Parking Lot."
Not-Too-Spooky Haunted Hall
Uptown, 6 p.m., $15
The NASCAR Hall of Fame gets the Halloween treatment tonight at this kid-friendly event. Trick-or-treat your way through the Hall, decorate pumpkins and play games until 9 p.m. Wear your costumes, of course.
American Horror Story Halloween Extravaganza
Uptown, 8 p.m., $22
Atop Le Meridien at City Lights, you'll be able to see the rest of the Queen City's parties while you enjoy your own terrifying evening. This party features a DJ and a free drink if you come in costume. For those dressed up, there's a contest with a slew of prizes at stake.
OZ Halloween
Uptown, 10 p.m., $22
Ink N Ivy hosts this Wizard of Oz-themed Halloween party tonight. The bar is giving away more than $1,000 in cash and prizes in the costume contest, so be at your best.
Nightmare on Church Street
Uptown, 10 p.m., Free
5Church hosts this frightfully fun party with a DJ and a costume contest. The winner scores a $200 gift certificate. 5Church is at 127 N. Tryon St.
Halloween Bash
Uptown, 10 p.m., Free
Sophia's Lounge offers its first Halloween party tonight, and it's giving out a $200 gift certificate to the winner of its costume contest.
---
TUESDAY, OCT. 31
Nightmare on College Street Halloween Bar Crawl
Uptown, 6 p.m., $18
It's officially Halloween, and the EpiCentre is ready for you. Wear your best costume and start your crawl at Rooftop 210, 210 E. Trade St., before making your way to Bubble, Suite, Blackfinn, Vida Vida, StrikeCity and Whisky River.
Ninth-Annual Haunted Ball and Costume Contest
Uptown, 10 p.m., Free
Whisky River, 210 E. Trade St., is giving out $500 to the crowd favorite costume and the sexiest costume tonight at this party. There's also a Bar Pong tournament with the winner getting a $100 gift certificate. Happy Halloween!