Happy Thanksgiving!
During this harvest fest, let's all take a moment to be thankful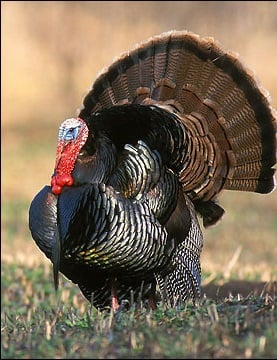 Happy Thanksgiving! On this chilly November day when we remember the first Thanksgiving feast between the pilgrims and the Native Americans, it's easy to forget that we should be thankful each day for all our blessings.
Just in case you're actually scrambling around at this hour wondering what to make for the most important part of the meal, dessert, I've included a few quick sweet treats that can be whipped up in no time.
Lemon Puddings: After a very heavy meal of turkey, potatoes, stuffing, and veggies, wind down with this ridiculously easy lemon pudding dessert. This treat is light, creamy, and perfect with espresso.
Pumpkin Pie Crunch Cake: Sort of reminiscent of a dump cake, this rich and delicious treat comes together easily with premade mix and canned pumpkin.
Pumpkin Chocolate Chip Cookies: The combination of pumpkin and chocolate is a favorite of mine, and these easy holiday cookies are sure to fly off the plate.
Banana Pudding: A southern classic, many tables south of the Mason-Dixon line won't be complete without this traditional dessert on the table after the turkey.
Cheddar-crusted Apple Pie: Sounds odd, but trust me on this one: the spin on classic apple pie with a bit of cheddar on the crust lends a sharp and beautiful contrast that'll leave guests wanting seconds.
Whatever you make, eat, or don't eat today, be sure to give thanks for the many blessings you have every day.