Heirloom Makes the 100 Best List for OpenTable
Clark Barlowe's restaurant is surrounded by eateries from Brooklyn, Austin, and New York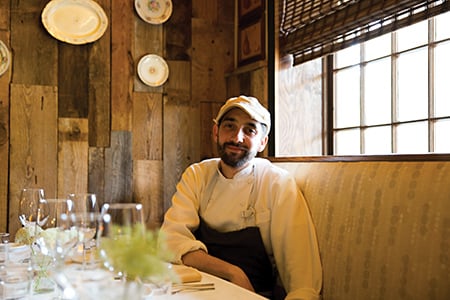 OpenTable, everyone's favorite system for booking those reservations at a restaurant, has come out with its 100 Best Restaurants for Foodies in America list.
Last year, Charlotte was completely shut out of the race – something that didn't sit well with Charlotte chef, Clark Barlowe – owner and chef of Heirloom Restaurant. However, the tide has turned for Barlowe this year. In a Facebook post, Barlowe wrote:
"I remember seeing this list last year and wanting so bad to be on it. A year later the team at Heirloom restaurant has taken us there. We are one of the 100 Best Restaurants in the country for foodies out of more than 20,000 restaurants. Wow just wow seeing so many restaurants on this list I have so much respect for and being a part of that. Thank you to my guests, my team, the community we have built and are continuing to build here in Charlotte none of this would be possible without all of you."
From rustic plates to refined dishes, the restaurants that made the list were chosen once OpenTable analyzed more than five million reviews of more than 20,000 restaurants across the United States. All of the reviews were submitted by verified diners.
Aside from Barlowe's Heirloom, North Carolina only had a two other restaurants make the list. Cúrate in Asheville made the cut and, in unrelated news, got a visit from Bizarre Foods chef Andrew Zimmern and Food Network chef Marcus Samuelsson last night, Tuesday, September 1. Garland in Raleigh also made the cut for its global cuisine.
Congratulations to Barlowe and his team! You can check out the full OpenTable list here and more stories about Heirloom here and here.