Heist Brewery takes bronze in 2016 World Beer Cup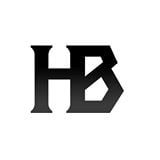 If you follow Charlotte's breweries on social media, you probably saw a lot of out-of-town pictures and posts last week. That's because the majority of them had representatives at the 2016 Craft Brewers Conference, which was held in Philadelphia.
The weeklong conference culminates with the announcement of the World Beer Cup winners. These awards have been dubbed as the "most prestigious beer competition in the world," and are judged every two years. More than 1,900 breweries representing 55 different countries entered the competition (a total of nearly 6,600 beers) this year. So yeah, it's a pretty big deal to win a WBC medal.
And for the second straight WBC, a Charlotte brewery brought home some hardware, as Heist Brewery was awarded bronze for Brockwell, its English mild ale (English-style mild ale was the category; it featured a total of 38 entries). With the award, Heist became just the second local brewery to place in the World Beer Cup, joining NoDa Brewing Co., which won gold for Hop, Drop 'n Roll (American-style IPA) at the 2014 WBC.
Heist released Brockwell earlier this year (you can see a short video of the making of it here). It's not currently on tap, but one has to wonder if winning a prestigious medal means we'll see it again down the road.
This award is a huge feather in the cap for Heist head brewer Eric Mitchell, who has truly wowed the plugged-in craft beer community since coming to the brewery a little more than two years ago. Much has been said in this space before about Heist's Cataclysm series, and Mitchell and assistant brewer Scott Worthington further impressed this year with their IPA series that has included Citraquintial (arguably the best new local beer of 2016), Blurred is the Word and Not From Concentrate.
Heist was one of five North Carolina breweries to win medals at this year's World Beer Cup, along with Olde Hickory, Pig Pounder, Sierra Nevada and Wicked Weed. Click here to see the full list of winners at the 2016 WBC.
And speaking of awards (shameless plug alert!), while it's not the World Beer Cup, you can check out Charlotte Magazine's 2016 Best of the Best award winners for beer here.