Heist releasing Citraquench'l cans Wednesday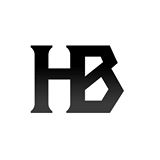 If you're in tune to the Charlotte craft beer scene, then you know Heist Brewery has been absolutely dialed in with its beers of late.
That's thanks to head brewer Eric Mitchell and assistant brewer Scott Worthington, whose series of the increasingly-popular New England-style IPAs have taken the Queen City by storm. The crown jewel among those beers is Citraquench'l, which leaves Heist kegs almost as quickly as it's put on.
The beer has been so popular that Heist decided to put it in cans, as Citraquench'l will be released in 4-packs at the brewery beginning Wednesday at 11 a.m. Each 4-pack will be $14 (which includes tax), and there will be a limit of 3 per person.
Mitchell got to the brewery at 5:30 a.m. Tuesday morning along with other Heist employees to can and label the beer. The brewery contracted with mobile canning service Land of the Sky and will have around 90 cases of cans for sale. Citraquench'l will also be back on tap at Heist as well.
"We didn't want to can it if we didn't have the ability," Mitchell says. "But there's a reason we upped production of this beer, no doubt."
If you've yet to try a NE-style IPA, two things stand out about these beers: the hazy, cloudy look and the incredibly juicy hop flavor. Many breweries up north have become renowned due to their NE-style IPAs, including Hill Farmstead, Treehouse and Trillium. Mitchell has long been a beer trader, and enjoyed beers from those breweries when he finally decided to try out the style himself.
"I've always wanted to brew (New England-style IPAs)," he said. "Basically, make what you want to drink.
It didn't take long for Citraquench'l to take off among the local craft beer community, and that was followed by other Heist New England-style IPA favorites Blurred is the Word, Not From Concentrate and Reformed.
Mitchell says other cans are in the works, including Blurred is the Word and Reformed, along with Hive Fives, Heist's dry-hopped honey blonde ale. Right now, there's no timetable for the next release, but more than likely more cans will be rolling out next month.
With recent increased brewing capacity, look for Heist to continue making the popular style for the foreseeable future.
"It's a different take on an American favorite," Mitchell says. "We've always been hopheads over here. The way these beers are brewed really pushed boundaries of the industry and the flavor really resonated.
"And," he adds, "they're delicious."
Courtesy of Heist Brewery