Here Are the 2019 Cracked Crowns, Charlotte
The weird, wonderful, and weird again of local news from 2019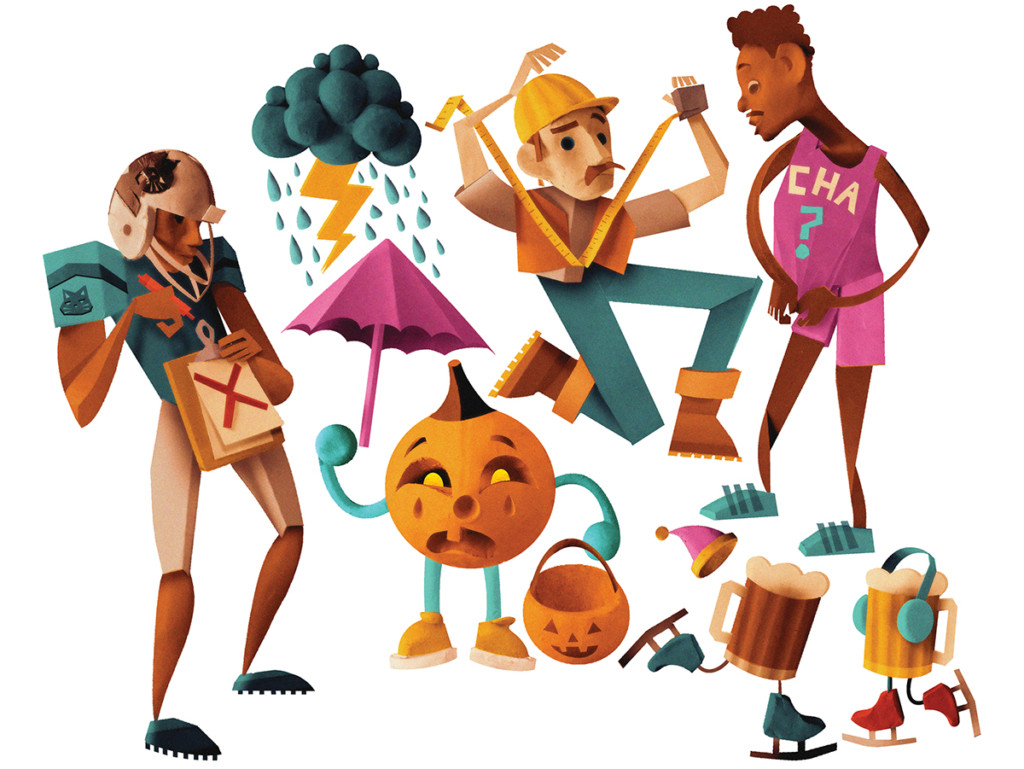 I'D LIKE ONE GOVERNMENT SAUSAGE BISCUIT (WITH CHEESE)
In July, City Council voted to lower the rent for the Showmars restaurant in the Government Center from $3,000 a month to $500, effectively subsidizing the chain's location in the building. The decision was made in part after a survey of more than 500 employees in the Government Center showed overwhelming support for the restaurant. The vote essentially codified the Showmars advertising slogan "Everybody Loves Showmars" as city policy.
---
MEASURE NEVER, CUT IMMEDIATELY
Construction on the Gold Line streetcar extension was delayed after the contractor, Johnson Bros. Corp. of Texas, ordered steel girders for the Hawthorne Lane bridge over Independence Boulevard that turned out to be the wrong length. Johnson Bros. had to pay for the error, but there was no mention of how the contractor planned to recover from the scornful gaze of a disappointed grandfather whose lesson to "measure twice, cut once" clearly never stuck.
---
HIKE UP YOUR PANTS … AND KEEP THEM UP
Cam Newton went public with his choice to remain celibate for the month of March to improve his focus and recovery after an offseason shoulder surgery. On April Fools' Day, Cam challenged his teammates to join him in celibacy for the 2019 season. It's unclear whether any Panthers took him up on his proposal, but if Cam needed to keep his teammates honest, the NFL dictates all scoring plays are eligible for video review.
---
WINDOW CRASHIN' IS RACIN'
In October, an estimated 310 chimney swifts flew into a glass wall near the entrance to the NASCAR Hall of Fame in uptown. Carolina Waterfowl Rescue saved most but not all of the birds. It was the first time in years that anything had rushed toward the entrance to the Hall of Fame.
---
EAU DE BIRD CARCASS
A Charlotte-area woman was charged with "possessing wildlife for sale" after wildlife officers were informed she was selling perfume infused with dead hummingbirds. In somewhat related news, I am now in dire need of a new gift idea for my wife for Valentine's Day.
---
CHA-CHA SLIDING INTO MEDIOCRITY
In September, the Hornets announced new, purple alternate jerseys with the letters "CHA" across the chest. It might be the league's official designation for Charlotte, but it's also the code for the airport in Chattanooga, Tennessee. The new jerseys continue a long tradition of confusing words on the jerseys of Charlotte's NBA franchise, like "Buzz City" and "Bobcats."
---
AIRPLANE LEGROOM: PRICELESS
On a 10-hour flight in June, six-foot-five Cam Newton offered another passenger $1,500 for his seat, which presumably provided more legroom. The passenger surprisingly rejected the offer, which, in addition to being a poor financial decision, probably resulted in excessive wrinkling of Cam's extremely fashionable pants.
---
THESE TINY BROKEN CUPS ARE GREAT, BUT WHERE IS JA RULE?
Charlotte experienced its own version of the infamous Fyre Festival concert fiasco in May, when beer enthusiast app Untappd and Bank of America Stadium hosted a beer festival with 176 participating breweries. All 12,500 available tickets sold out, which meant as many people enjoyed the long lines, flimsy cups, and poor weather. Hordes of irritated visitors complained on social media. I'd love to see the event make a comeback, as it would be a shame if there was no longer a place for millennials to ostentatiously drink craft beer in Charlotte.
---
KEEPING UP WITH THE TARGET ACROSS FROM THE OTHER TARGET
Kim Kardashian and Kanye West came to Charlotte in May to meet with a former inmate who was getting help from the couple to remove his face tattoos. The celebrity couple had lunch at The Lights Juicery & Cafe in Ballantyne as part of the visit for their noble cause. Kimye visiting Charlotte and only visiting Ballantyne is like going to Disneyland and falling asleep in the parking lot.
---
CRAFT BEERS AND ICE SKATING … WHAT COULD GO WRONG
The U.S. National Whitewater Center announced plans to open a 17,000-square-foot ice rink with a skate-up bar serving craft beer, hot chocolate, and coffee, as well as a half-mile walking trail with immersive light installations by Charlotte artist Meredith Connelly. This is great news for weekend warriors who were running out of ways to break their wrists at the Whitewater Center during the cold winter months.
---
LET'S GO (STOMACH) BUGS!
In a story published by ESPN's Outside the Lines, Charlotte's Spectrum Center graded out as the worst sports venue in North America for food safety. Among the many violations that Mecklenburg County health inspectors found were beer leaking from the ceiling in one of the bars and bartenders handling cocktail garnishes with their bare hands. The Hornets haven't won a playoff series since 2002. Maybe they're testing out new ways to encourage fans to barf.
---
SAFETY LAST (BEHIND FREE CANDY)
The threat of rain and dangerous weather on Halloween forced a difficult decision for Charlotte parents. Some postponed trick-or-treating to the next night, when skies were clear. Social media caught fire as the argument about children's safety quickly morphed into a debate about the role of government in holidays (?) and the need for children to suffer as their parents did. The real lesson in all of this is that there's nothing scarier than Charlotteans with strong opinions in a Facebook group.
JOHN SHORT is a freelance writer and cohost of The Charlotte Podcast (among other professions) who loves digging up Charlotte's past and pondering its future. Email him at jwesleyshort@gmail.com with your favorite Charlotte history trivia.