Here Come the Blows To North Carolina Voting Rights
The U.S. Supreme Court's Voting Rights Act ruling clears the way for voter ID, restricted early voting — and worse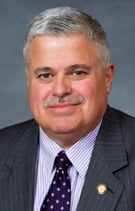 The U.S. Supreme Court's ruling Tuesday in the Shelby County vs. Holder case — which restricts a critical portion of the Voting Rights Act — "doesn't eliminate North Carolina's obligation to keep elections open and accessible," state Attorney General Roy Cooper said. "Now that this important tool used to fight election law discrimination is gone, the legislature must take even more care to resist new laws that make it harder for people to vote."
Don't screw with us like that, Roy (via WRAL):
Voter identification legislation in North Carolina will pick up steam again now that the U.S. Supreme Court has struck down part of the Voting Rights Act, a key General Assembly leader said Tuesday.
A bill requiring voters to present one of several forms of state-issued photo ID starting in 2016 cleared the House two months ago, but it's been sitting since in the Senate Rules Committee to wait for a ruling by the justices in an Alabama case, according to Sen. Tom Apodaca, R-Henderson, the committee chairman. He said a bill will now be rolled out in the Senate next week …
Apodaca said the Senate didn't want the legal headaches of having to go through pre-clearance if it wasn't necessary and having to determine which portions of the proposal would be subject to federal scrutiny. "So, now we can go with the full bill," he added.
He predicted an omnibus voting bill would surface in the Senate next week that could go beyond voter ID to include issues such as reducing early voting, eliminating Sunday voting and barring same-day voter registration.
Here comes the wave: measure after measure that will — this deserves to be underlined, forwarded, posted, shouted from the damn rooftops — make it harder for North Carolinians to vote.
And the way it will happen will serve as conclusive evidence that the Supreme Court's reasoning — essentially, that the Justice Department or federal courts no longer need to pre-approve state voting laws to ensure they're not discriminatory because there's no longer any discrimination in voting laws — is just downright stupid:
More than 60 local or statewide election laws in North Carolina dating back to the 1970s … haven't been enforced due to Section 5 objections by the Justice Department. They include a provision in the state constitution requiring a literacy test for voter registration in North Carolina.
Never mind voter ID — we may actually see a poll tax come out of this. Not kidding. It's that bad. Plenty of folks have spent the last six months agape in horror over the state's backward track, but nothing is so nakedly regressive as the General Assembly's attempt to restrict voting rights, a movement that essentially yanks our state's voting laws back to Jim Crow days.
And this isn't the end of it, either. If you want to dig more deeply into the ramifications here and in other states, take a look at this report from New York University School of Law's Brennan Center for Justice. The measured, scholarly tone can't quite mask the fact that it's horrifying reading.