Here Is Something You More Than Likely Missed
People marched in uptown last night.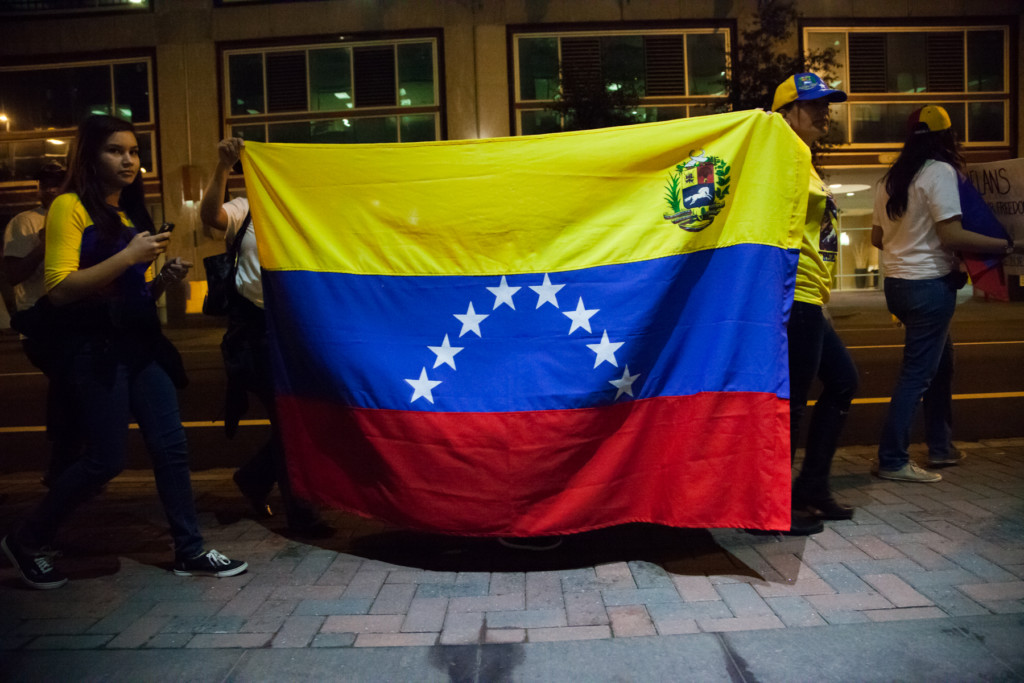 Last night roughly 100 Charlotte residents organized themselves on a sidewalk across the street from the Charlotte Observer building one day after solidarity protests for Venezuela happened across the world. If you don't know much about the unrest in Venezuela and the recent jailing of the opposition leader, Leopoldo Lopez, you can catch up here.
Standing alone about 30 feet away from the main body of protestors was Eulimar Torrealba. She stood holding a candle and a sign under the orange glow of a street lamp. Growing up in the US, she still has a lot of family in Venezuela. She is proud of the people of the country but expressed disappointment for electing the wrong types of leaders, in her opinion. "After 15 years, if things are going to change, it's going to take a lot of blood…" .
Here are some sights from the march that went from the edge of uptown off Tryon street to the Epicentre and back.