Here's a look at the Queen City's latest craft releases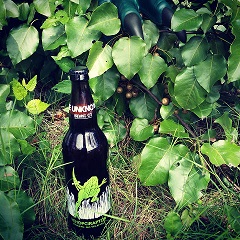 It's a good week to be a craft beer drinker. Well, we can say that for any week, but this one in particular for Charlotte craft beer fans. Here's the rundown on the latest beer releases:
–If you hadn't heard, the latest #InstaBeerUpCLT is tonight (Thur.) at 6 p.m. at Sugar Creek Brewing. For those that don't know, the premise of #InstaBeerUpCLT is simple: go to a brewery/craft beer establishment, drink good beer, meet new people. It has grown to tremendous heights since being started a little over a year ago, and is a great time. As part of the event, Sugar Creek will officially release its fall porter in the taproom.
Coming in at 5.7 percent ABV, Sugar Creek's Porter was brewed with four different malts along with hops to "produce notes of chocolate, coffee, caramel and a light sweetness which permeates the beer." Look for this beer to also start rolling out into local restaurants and bottle shops in the coming weeks.
–Also out today is Unknown's double IPA, Vehopciraptor. This is the second year Unknown has released this beer and I'm told there were a couple slight tweaks to the recipe this go-round. Vehopciraptor has nine hop additions and finishes out at 9.9 percent ABV. It was one of Unknown's top beers last year and I'm excited to see how the new batch is now.
Unknown will host a brewery-only release at the taproom today (they open at 4 p.m.), and that will be followed by 22-ounce bottles at the brewery and distributed in kegs to local and statewide craft establishments over the next two weeks.
–Sycamore Brewing doesn't post its beers on the brewery's website, and that makes complete sense. Why? 1. The brewers at Sycamore are constantly churning out new beer and 2. That beer is usually quickly consumed by an ever-packed crowd at the brewery. So with that said, you've been warned that if you want to try Sycamore's first-ever pumpkin beer, "Gourd Have Mercy," it'd be wise to do that sooner rather than later. If you do miss out, the good news is that there are 15 or so other great selections you'll get to choose from.
–Finally, tomorrow (Friday) is when I officially make the transition into fall thinking. Why? Because that's the date Olde Mecklenburg releases Mecktoberfest, my favorite beer from the brewery. The malts and hops in this Märzen create a crisp, smooth taste like none other. And this year during the release, OMB will also be serving unfiltered Mecktoberfest at the release. Color me intrigued. The taproom opens Friday at 11 a.m. See you there?