Hey Shorty
Petite Girl's Guide To Wedding Dresses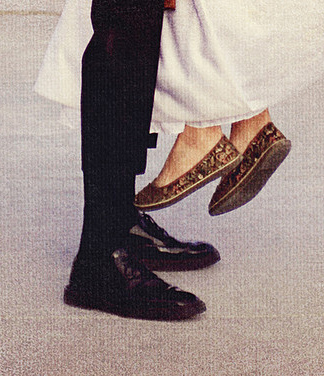 Aside from the obvious added alterations aspect, wedding dress shopping presents its fair share of other challenges for shorter brides to-be. While even the bride with mile-long legs will still face fittings and tailoring costs all the same, there are certain silhouettes that simply won't flatter a small stature. Being quite petite myself, I have faced secret dread of procuring a gown when the time comes to shop for one. However, having now attended my fair share of black tie events, I have a better understanding of what works for my body type, and I'm more than happy to share the styling secrets I've picked up for my fellow short girls.
Don't Drop It. When it comes to dressing a short body, it's all about proportions. Drop-waist dresses will only exaggerate your short leg span. The idea is to lengthen the body rather than make it appear disproportionate.
Stay Close. Excess volume in a gown will overwhelm the short bride. While sheath gowns are the obvious flattering choice, a subtle A-line gown can work as well. For A-line gowns, steer clear of too many design details such as appliqué and heavy beading. Another adjustment: forego the long train.
Concealed Efforts. For the veil, go for a blusher. Longer veils will only add volume to the gown and draw attention to your small stature.
Upward Thinking. Remember, keep the waistline high. Trumpet and mermaid gowns can work well for the petite bride. Depending upon body type, an empire waist gown can be beautiful as well. The little white dress is an excellent option as well, especially for those who plan to have an outfit change for reception.
Great Heights. Don't choose a dress that needs a 5" heel if you're not a high heel aficianada. Wedding day is a long day. You want your dress to flatter your body with shoes that won't put a damper on festivities because your feet are throbbing. Should you go the for skyscraper stiletto (I always do), I have one word: platform. It's essential for comfort.