Hickory Natives Score Possible New HGTV Show
Fans are hoping the brother-and-sister duo will be the next Chip and Joanna Gaines.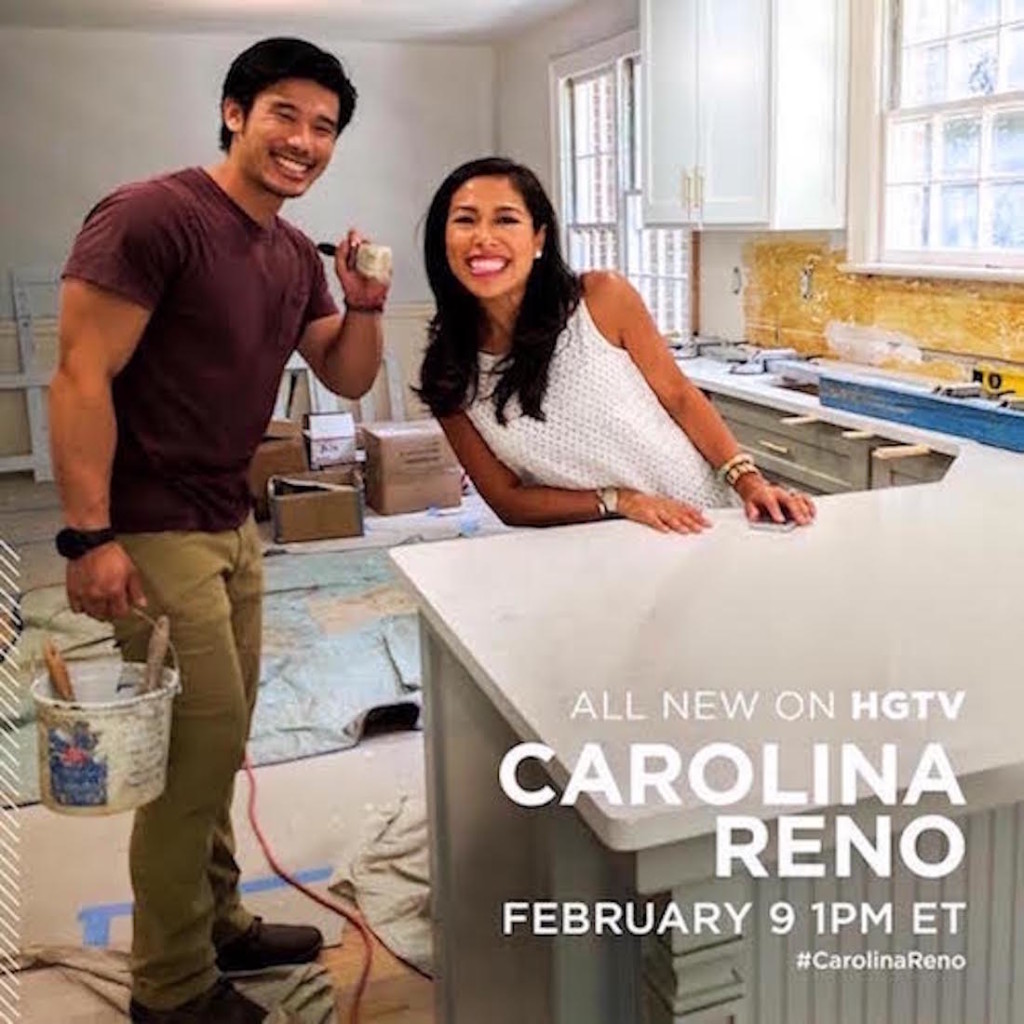 It was a sad day in September when HGTV's "Fixer Upper" stars Chip and Joanna Gaines announced their show would be ending after its fifth season. But that doesn't mean HGTV will be suffering a void in home renovation content.
There's a new design duo ready to take center-screen, and this time, they're representing the Carolinas.
Roxy Te Owens, the designer and owner of bar-cart-turned-furniture company Society Social, has a loyal social media following, plenty of press mentions, and gorgeous furniture designs. And now, she and her brother, San San Te, might have a TV show. Airing on HGTV on January 27, their show pilot, "Carolina Reno" featured a home transformation in the siblings' hometown, Hickory.
We recently explored the furniture hub that is Hickory in our latest Around Towns article, so it comes as good timing that the stars of HGTV's newest possible show have roots here. But before the Tes moved to Hickory in the late '80s, the family was making furniture in the Philippines.
"My parents opened up shop specializing in manufacturing rattan furniture," Roxy begins. "Just starting out in their early 20s, they couldn't afford to invest in this dream of a business and a home for us, so we literally lived in a small room off the office."
She recalls various fond memories growing up in the factory—but one of them is chronicled in pictures.
"The staff became a part of our family, and my first birthday parties were on the factory floor. I love looking back at those pictures seeing streamers, balloons, and party decor amongst rattan frames and an abundance of raw materials."
So it's not by chance that Roxy decided to start Society Social in 2011 when she noticed a gap in the market. Furniture is in (and part of) the family.
Of SS's beginnings and growth, she says: "I truly love to entertain and celebrate, and, at the same time, I noticed a gap in the market for a stylish and well-priced bar cart. I went after that first and then expanded my line from there. I like to think my customers relate to my brand as a fun personality and perhaps like a stylish friend who loves to decorate."
The part about being a stylish friend becomes very obvious when you see some of the SS pieces. They're oozing with whimsy, tastefulness, and character—all adjectives that must carefully balance upon one another to work together. Roxy still uses rattan for many of her designs.
But "Carolina Reno" isn't a one-woman show. San San is another vital force that keeps SS successful, and he'll be right alongside Roxy on HGTV, working with clients to help build their dream homes.
"We have always been really close and genuine friends," Roxy says of her relationship with her brother. "I think that comes across on camera."
And nothing changes when the cameras are turned on. "As far as working together, we respect each other's professional opinions enough that we're able to speak our minds and have fun with it. It's truly a labor of love for us…"
As for the "Fixer Upper" fanatics hoping to see a spinoff of the popular show, don't count on it.
"Fixer Upper is amazing and we have so much respect for what Chip and Joanna have built. We're certainly not trying to compete with that," Roxy says. "We hope to be the next Roxy and San San!"
Since the show is still a pilot, an HGTV representative did not comment.
The "Carolina Reno" pilot will air again on Friday, February 9, at 1 p.m., after which the network will decide whether or not to pick it up for a full series. So, be sure to tune in if you want to see more of Hickory (and beyond) on the small screen.