Hidden Treasure
Secret Spots For Engagement Photos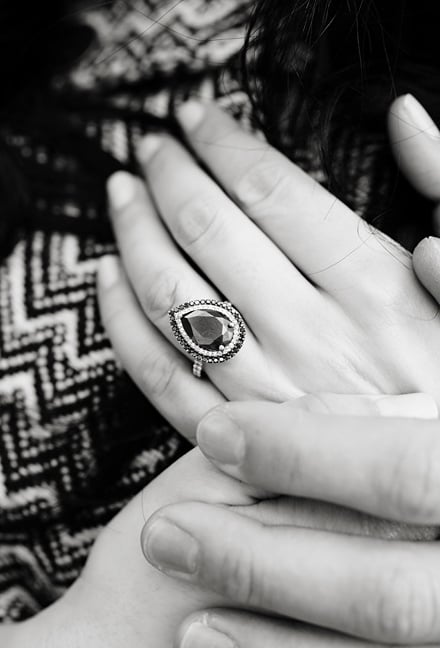 Some of the most picturesque places in and surrounding the Queen City are the little known ones. When it comes to engagement photos, save the couple who has a set place in mind with special meaning, you'll want to scout out a spectacular locale for your session. And while a quality photographer will, no doubt, have more than a few suggestions, it's always helpful to have your own in mind as well. Having stumbled upon some seriously stunning sites during leisurely explorations, I'm here to share my finds and, fingers crossed, provided my lovely local readers with just the spot they were seeking. And now the list…
1. Wing Haven Gardens
The moment I set foot in the labyrinth of flowers and foliage, I was in love. Having shot our Summer '13 fashion spread on the magical grounds, I can assure you, not a single shot was poor.
2. The Green Uptown
This easy-to-miss spot in the midst of uptown's hustle and bustle boasts more than a few scenic features, and allows for an easy transition to other uptown shooting places.
3. Murray's Mill
The grounds of historic Catawba have a plethora of picturesque places for ultra-romantic photo sessions.
4. Schiele Museum
This quintessentially rustic locale makes for the perfect backdrop for an Old South shoot.
5. Adaumont Farm
Few things beat a sunset reflecting off the water at Adaumont Farm. The rolling hills and pastures are truly greener here.