Hilton Head Island Seafood Festival Returns for 2020—Hook Your Tickets Now
This popular annual island festival, held February 24-March 1, 2020, celebrates the proud history and evolution of the South's food culture.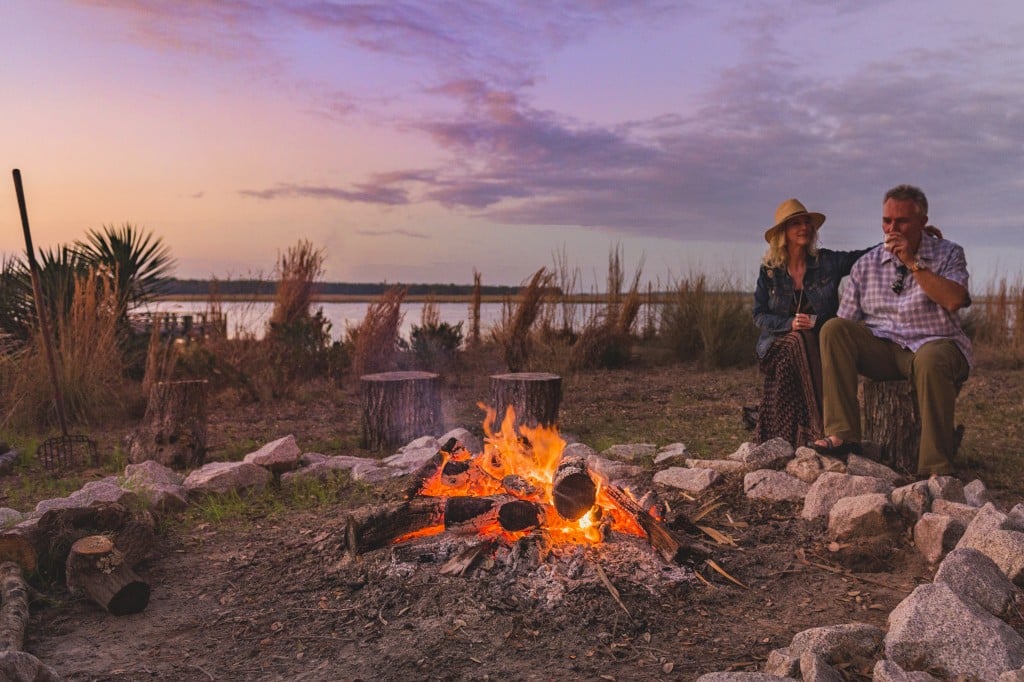 The Hilton Head Island Seafood Festival, now in its thirteenth year, explores the Southern region's evolving food culture, with a focus on the rich local agriculture.
For seven days, from February 24 through March 1, 2020, the island will feature celebrity chefs from a diverse array of popular restaurants, including Jon Buck, Executive Chef of Husk Greenville; Food Network Star's Orchid Paulmeier of One Hot Mama's; and Charleston-born Chef Benjamin Dennis, a Gullah Geechee Culinary Artist.
Pitmasters, cooking demos, wine tastings, mixologists, and food scholars add to the rich diversity of the event, drawing hungry foodies to the island for indulgent local seafood, access to celebrity guest chefs and master culinary classes, plus special events, live music, and much more.
If you're passionate about seafood, Southern food, or Lowcountry fun, you won't want to miss the 2020 HHI Seafood Festival.
2020 HHI Seafood Festival Highlights
For an aquatic adventure…
… Hop aboard a fishing boat with two master Lowcountry seafarers, Captain Christopher and Matthew Shoemaker, for a two-hour adventure that includes how-tos on shrimping, oystering, clamming, and crabbing.
Put that know-how to good use to catch your own dinner, then enjoy your haul with a group meal at Hudson's Seafood House on the Docks. Each excursion includes a tour and food-and-drink tastings at Hudson's.
At $89 per person, tours are available daily from Mon., February 24 through Fri., February 28, at either 10 a.m., 12 p.m., or 2 p.m. Click here to book.
For a dynamic discussion (plus samples!)…
… Soak in the wonder of the Lowcountry as some of the culinary industry's most respected figures host an afternoon of learning—and tasting.
Hosted by the gorgeous Omni Hilton Head Oceanfront Resort, the Culinary Discussion + Chef Experience allows you to learn from a panel of James Beard Foundation award-winning chefs, authors, and big thinkers, about sustainability, heritage ingredients, cutting-edge kitchen techniques, trends, and more.
Enjoy samples from participating chefs, paired with local beverages.
$29 per person. Wednesday, February 26, 4-6 p.m. Click here for tickets.
For a star-studded supper…
… Enjoy a culinary tour de force with James Beard Award winners and nominees at Friends of James Beard Southern Supper, a one-night-only, multi-course, line-to-table dinner with wine pairings at the Shorehouse located at The Omni Hilton Head Oceanfront Resort.
$195 per person. Thursday, February 27, 6 p.m. Click here to reserve your seat.
Just by attending any of these delectable events, you're supporting local Island initiatives.
The festival is hosted by the David M. Carmines Memorial Foundation and aims to raise money for the Island Recreation Scholarship Fund, Gullah Institute, Port Royal Sound Foundation, Coastal Discovery Museum, and the Medical University of South Carolina.