Holiday Cheer in a Glass
What better way to celebrate than with a festive alcoholic concoction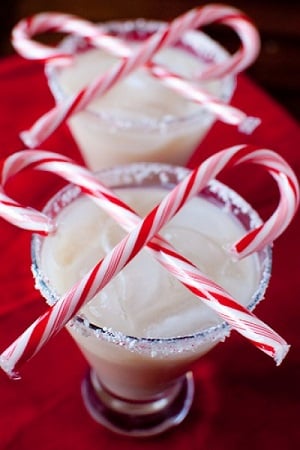 If you haven't finished shopping …
If you forgot that thing your wife told you to get four times already at the store …
If your mother-in-law decided she'll just stay with you the whole week instead of 2-3 days tops …
Many Charlotte mixologists understand your frustrations this time of year, and to bring the seasonal feelings full circle, many are offering crafted drink specials to combine your holiday feelings in a glass.
Soul Gastrolounge: Nutella Hot Buttered Rum may be something we've only seen in our dreams, but the mixologists at this Plaza Midwood eatery have crafted a warm, happy mug of the stuff for your drinking pleasure.
Halcyon: Eggnog Martinis may sound a bit daunting, but the team at Halcyon will cure any misgivings you have about the most misunderstood of holiday drinks.
5Church: The New Fashioned is (obviously) a twist on an old favorite. Makers Mark, Amaretto, Maraschino cherries, and a rim with crushed nuts makes for a very festive concoction indeed.
Customshop: The Aperol Negroni may not be holiday-themed, but it kind of tastes like it. Cardinal Gin plus Aperol (it's sort of an orange flavor), sweet Vermouth, and orange bitters make for a delightful and seasonal drink.
BAKU: The Oriental Apple martini brings together Absolut Oriental Apple, Domaine de Canton, ginger beer, and yuzu for a very seasonal sip to go along with your roasted meat.
Blue Restaurant & Bar: This uptown restaurant has several holiday-themed cocktails at the ready. A candy cane martini, sage martini, or even a fig martini (served over ice or warm) are all at the ready.
Good Food on Montford: It wouldn't be th holidays with hot chocolate, and Good Food is serving it up barside. The Hot Chocolate Martini features spiced chocolate ganache, vanilla, and vodka. For those who don't want to let go of fall, there's also a Cider Jack – featuring Jack Daniels, cider, ginger, and cinnamon.
Treat yourself. It's the holidays, after all.