Home Tour Takeaways
This past weekend, residents of Plaza Midwood opened their doors and gave us great ideas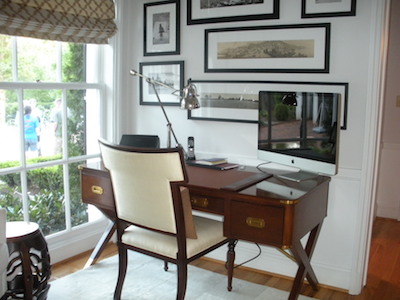 The Plaza Midwood Home & Garden Tour invited us into eight neighborhood spaces. Below are seven takeaways to inspire your next project, inside or out.
1. These two home offices offer plenty of light and functional desk space.
2. Several home owners incorporated natural elements, such as coral, shells, and orchids, into their decor.
3. Black blinds add an interesting complement to this bedroom's dark furniture.
4. Instead of stashing keepsakes—such as birth certificates, school awards, and childhood artwork—in boxes beneath the bed, these home owners framed them and displayed them in an upstairs hallway.
5. These decorative light fixtures are great focal points.
6. Outdoor walls become canvases for wall hangings and climbing vines.
7. A fenced-in garden protects plants from deer, rabbits, and squirrels.