Hops for the Holidays
Charlotte Magazine's holiday beer tasting event at Taco Mac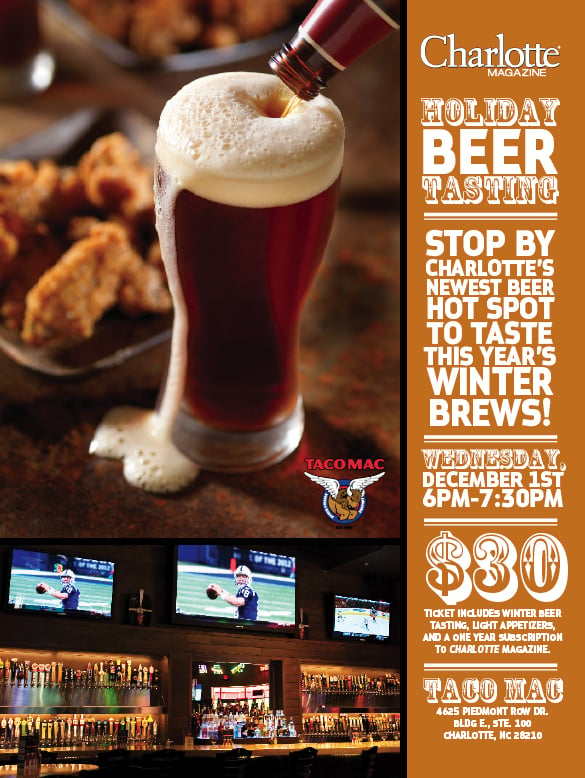 After the October issue's beer feature hit newsstands across town, Charlotte magazine had an epiphany: the whole purpose of writing and reading about beer is to enhance the drinking experience. So, in order to keep the brew spirit alive for themselves and for readers, Charlotte magazine is sponsoring a holiday beer tasting event at SouthPark's new Taco Mac, renowned for its illustrious, 140-tap bar.
What makes a beer tasting a holiday one, you ask? Besides plenty of merriment, of course, ticket holders can expect seasonal brews like Sweetwater Festive, Olde Mecklenburg Yule Bock, Bell's Christmas, Highland Cold Mountain, Olde Hickory Christmas, Red Oak Battlefield Bock, and Cottonwood Frostbite. Plus, you'll be able to nosh on Taco Mac appetizers, like nachos and mozzarella sticks.
As an added bonus, a ticket ($30 a person, at to www.charlottemagazine.com) gets you a one-year subscription to Charlotte magazine—the holiday gift that keeps on giving. Once a month. Through 2011.