UPDATE: How CATS Is Responding to COVID-19
Updates from Charlotte Area Transit System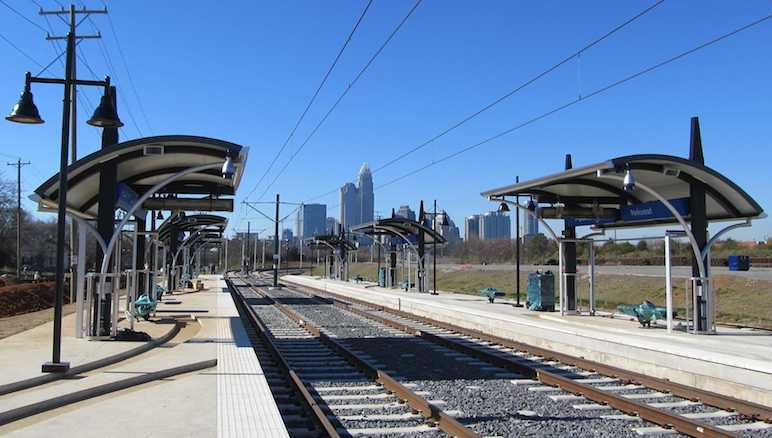 Starting Wednesday, users of Charlotte Area Transit System will be able to ride for free—but on a more limited schedule of buses, light rail, and paratransit to meet the lower demand on the system. Ridership was down 41 percent last week, compared to the first week of March.
CATS announced the changes Monday, and they'll be in place until further notice:

Bus: Local buses will operate on a Saturday schedule from Monday through Saturday. The Sunday schedule remains in place. CATS has suspended express routes 41X, 61X, 65X, and 88X; riders will have to take local buses. The system has also suspended the Route 290 Davidson shuttle.

Light rail will operate on a Sunday schedule.

Special transportation will operate for life-essential trips only.
CATS has suspended sales of monthly passes. Riders who have bought passes for April are advised to keep it, and CATS will exchange it for a new monthly pass later.
"By operating modified service," the system announced in a release, "CATS is able to continue providing the community access to essential daily needs, front-line jobs and medical services." In the meantime, as before, riders are urged to stay at least six feet apart; minimize contact with drivers and operators; exit vehicles through the back door; and wash their hands thoroughly before they ride.
ORIGINAL STORY (MARCH 12):
Since last week, Charlotte Area Transit System has cleaned and disinfected its fleet of nearly 400 vehicles more thoroughly than usual—and it employs careful procedures even under normal circumstances.
As a rule, CATS disinfects hard surfaces—the driver's areas, stanchions, seats, and floors—in every bus, light rail car, and paratransit van every day. Since March 3, under the threat of the coronavirus pandemic, the agency has adopted its "contamination protocol": all surfaces in the system's 304 buses and 83 vans cleaned daily with a solution that includes bleach, and the 42 light rail cars treated with disinfectant "foggers" set off during off-service hours, says CATS spokeswoman Juliann Sheldon.
Those were the extent of the measures the agency had taken as of Thursday, although the Mecklenburg County Health Department reported the first two cases of coronavirus, or COVID-19, in the county late Thursday morning. CATS hasn't reported any noticeable decline in ridership; it will present its next monthly ridership report March 25.
For now, Sheldon says, CATS will continue to offer latex gloves and antibacterial hand gel and soap to all drivers and train operators, which it does anyway, and asks riders to use common-sense preventative measures: practice good hygiene, cover coughs and sneezes, and wash your hands. The agency will adjust its protocol—including, for example, the possibility of requiring drivers to wear gloves or take other protective measures—according to recommendations and instructions from the Centers for Disease Control.
CATS will continue to update on its Twitter, Instagram, and Facebook accounts.