How the Courts Are Responding to COVID-19 (Coronavirus)
Sessions restricted, high-risk individuals urged to avoid courthouse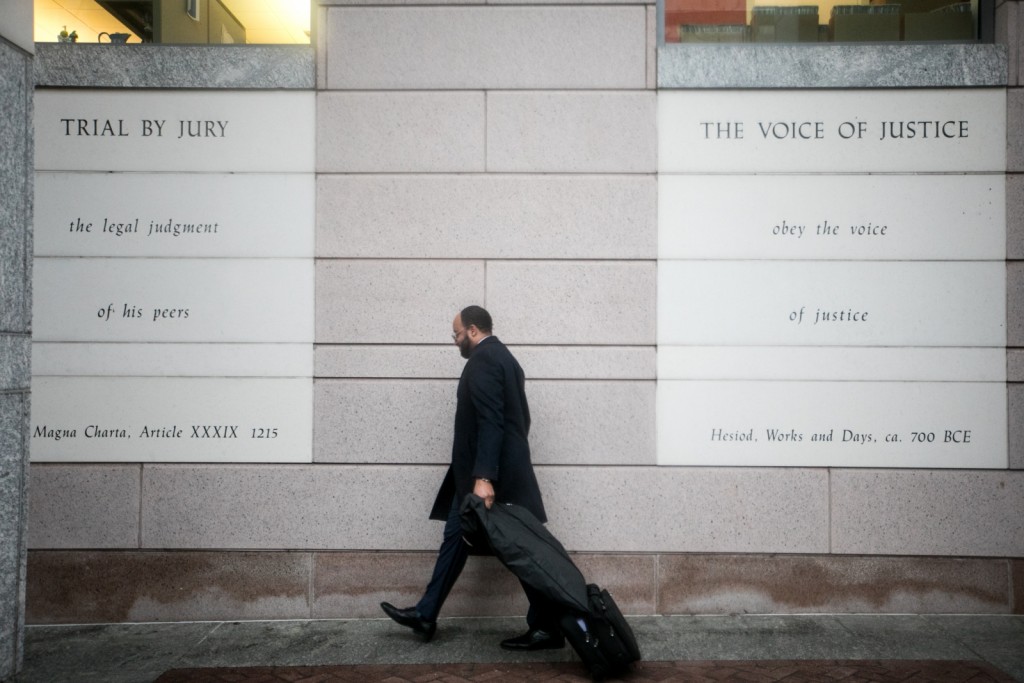 The court system in Mecklenburg County has adopted a series of limits on court sessions and administrative functions in response to the COVID-19 outbreak, urging people who show signs of illness to avoid the courthouse and contact administrators to make other arrangements.
The new schedule and standards took effect Monday morning and reflect the adjust-on-the-fly reality of a public health crisis not seen in the United States in more than a century. "Judicial officials will use their discretion to grant liberal accommodations for those who cannot come to court," said Jessica Davis, the spokeswoman for the Trial Court Administrator's Office in Charlotte, in a news release.
Details:
Anyone exposed to COVID-19 or considered high-risk is urged to stay away from the courthouse. This includes anyone who in the last 14 days has traveled to China, South Korea, Japan, Italy, or Iran; has been directed to quarantine, isolate, or self-monitor; has been diagnosed with the virus; or has been in close contact with anyone who fits any of these categories. Anyone in these categories who has business before the court is asked to call the Clerk of Superior Court's Office at 704-686-0414.
Until further notice, for the next 30 days, court sessions will occur only in the morning and in the following courtrooms: 1150 (first floor) for general first appearances, District Court felonies, and bond and probable cause hearings; 2310 (second floor) for mental health civil commitments; 2330 (second floor) for small claims; 3130 (third floor) for probate hearings; 4110 (fourth floor) for domestic violence (50B and 50C), ex parte orders, and one-year hearings; 4130 (fourth floor) for domestic violence first appearances, child support contempt, misdemeanor probation violations, D docket, and temporary restraining orders; 5170 (fifth floor) for probation, probable cause hearings, and grand jury; 5310 (fifth floor) for felony bonds and expedited arraignment (Fridays only); and 8370 (eighth floor) for juvenile detention, nonsecure hearings, and emergency custody.
Jury service: Anyone summoned for jury service who fits the "high-risk" categories above are urged not to report. Instead, contact the jury management office at 877-649-7133 or jurymanagementoffice@mecklenburgcountync.gov. Otherwise, follow the instructions on your jury summons.
Weddings: Until further notice, magistrates will not conduct weddings either at the courthouse or the magistrate's office at the county Detention Center on East Fourth Street.
Court operations: The courthouse will remain open during its normal hours of operation, from 8 a.m. to 5 p.m. Monday-Friday. The Clerk of Superior Court's Office will be open from 9 a.m. to 5 p.m. on those days but with limited staff.