How to Get a 'Purrfect Catio'
Custom locales give felines a place to roam safely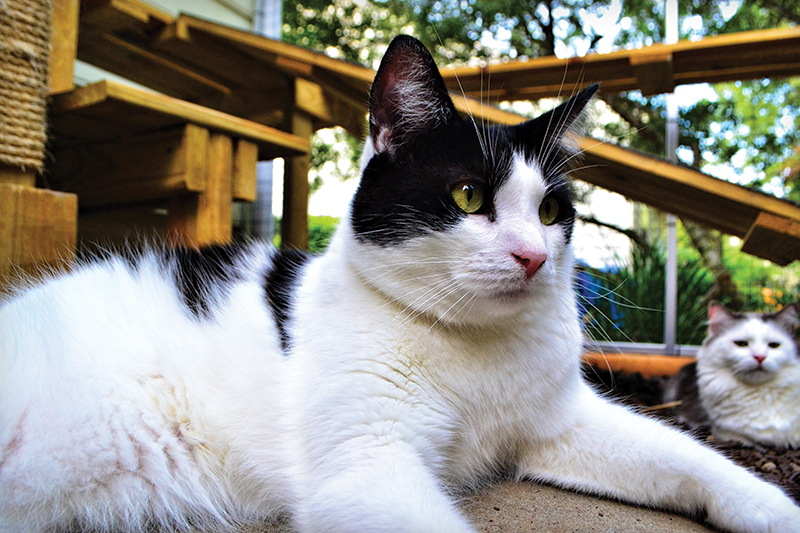 BEHIND EVERY ONE of David Kempka's cats is a story. There's five-year-old Austin, who gives high fives and rings a bell for treats. There's three-legged Swizzle, who lost one of his back legs after tumors developed.
There's Trixie, the oldest at 15. Tabby, who was semi-feral, now likes to snuggle. There's eight more in Kempka's house, for a total of 12. "All of them are rescues, many foster failures," he says. "We keep the ones that have health issues or the ones we know are going to be hard to adopt."
To keep so many cats happy in just one house, Kempka came up with a solution: a "catio," a sprawling outdoor enclosure built for cats with scratching posts, tunnels, and toys. He started with a 4-by-8 foot enclosure, but after seeing how much his pets loved it, Kempka expanded the catio to span over most of the back of his south Charlotte home.
Now he custom-builds catios for animal lovers from Miami to New York, who are willing to shell out anywhere from $495 to more than $4,000 to keep their cats content. He says, "You got to find those really cat-crazy, cat-loving people."
---
Purrfect Catio
336-549-0444