How to Get Your Skin Holiday Ready
Including some favorite procedures from The Skin Center by Charlotte Plastic Surgery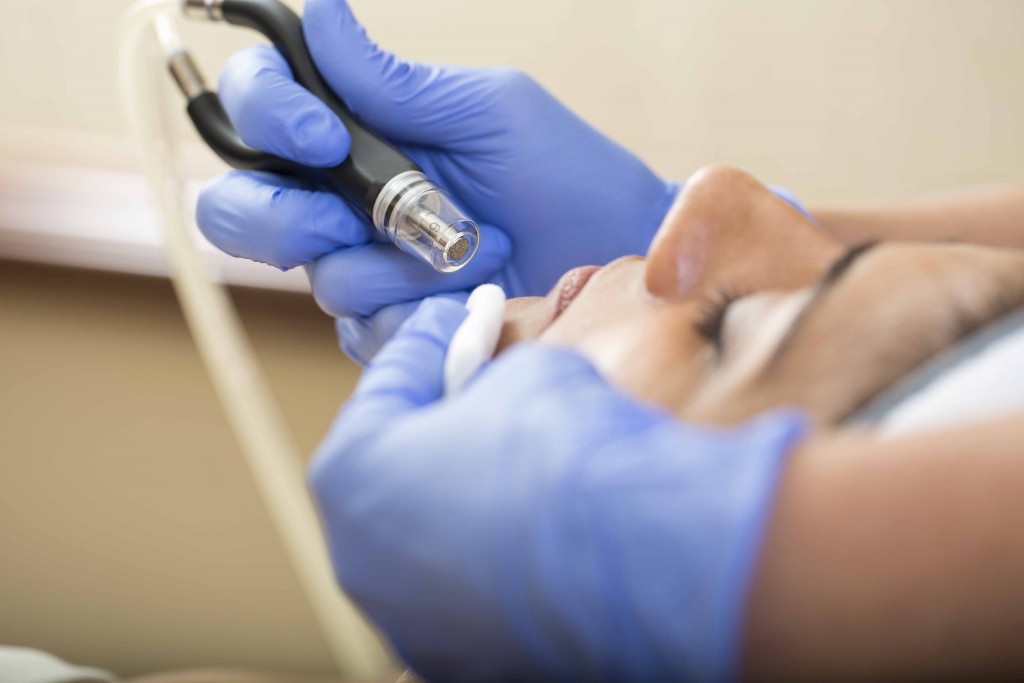 By Erin Travis of Charlotte Plastic Surgery
'Tis the season to sparkle and glow! Outshine the lights this holiday season: Now is the perfect time to treat your skin to some TLC (Treatment, Love, and Care). At The Skin Center by Charlotte Plastic Surgery, we offer a wide variety of non-surgical procedures that will have your skin healthy, radiant, and glowing. As a Charlotte magazine BOB Winner for "Best Plastic Surgery Practice" six years in a row, Charlotte Plastic Surgery is the place your friends rely on to achieve their cosmetic goals. If you are looking to get in shape and have the brightest skin, here are some great ways the team at The Skin Center by CPS recommend getting your skin ready for the holiday season.
Botox & Filler

Don't let stress make an unwelcome appearance on your face during the most wonderful time of the year: Soften your expression for the holiday season with Botox® from our master injectors here at The Skin Center by Charlotte Plastic Surgery!
Who is a good candidate for Botox®?
Anyone who wants to soften the wrinkles around the mouth or crow's feet, and take years off their appearance and appear rested–just like you've been on vacation.
What does Botox® do?
Botox weakens muscles in small doses, so it reduces skin wrinkles and makes them disappear.
Benefits of Botox®:
Only takes just a few minutes

You can get several areas treated in one session

Or you can do a single area of the face

Discomfort & recovery time is minimal

No anesthesia required
Skin Health Products to Pair with Botox®:
SkinMedica®

TNS Essential Serum

Alastin®

Restorative Eye Treatment

ZO Skin Health Growth Factor Eye Serum
One of the best options for non-invasive facial rejuvenation at Charlotte Plastic Surgery is dermal fillers. During the holidays this is a great procedure for getting ideal results on short notice!
Who is a good candidate for Fillers?
Anyone who has lost facial volume due to aging, or those who want to create a prominent chin, firmer jawline or fuller lips.
What do Fillers do?
Fillers are a great option for facial rejuvenation. They can be used for everything from simply filling in fine lines and wrinkles to augmenting and shaping the lips and nose. Dermal fillers are also excellent for restoring subtle lost volume in the face that contributes to an aged appearance.
Types of Fillers we offer:
Juvederm

Restylane

Sculptra
Skin Health Products to Pair with Filler:
SkinMedica®

HA5

Alastin Restorative Skin Complex

ZO Daily Power Defense
---
DiamondGlowTM
Diamond GlowTM (Dermalinfusion) is a treatment method called Microdermabrasion which is a way of gently exfoliating the dead outer layer of the skin that often impedes the absorption of beneficial products. Removing the dead skin cells help promote cell turnover and stimulates healthy skin metabolism.
Who is a good candidate for DiamondGlowTM?
Patients looking to reduce the appearance of fine lines, wrinkles, scarring, age spots and acne concerns with no downtime are good candidates for this procedure. DiamondGlowTM can help anyone who has acne, sun damage, hyperpigmentation, brown spots, mild wrinkles, skin dullness and large pores.
What does DiamondGlowTM do?
The treatment uses a closed-loop vacuum system resembling that of a wand to exfoliate the skin. A skin health expert will recommend the appropriate topical serum to infuse the skin and stimulate new cell growth. Each pass gently abrades away dead skin, thoroughly and evenly exfoliating while infusing the treatment solution into the skin. Your skin immediately looks clearer and brighter, feels smoother and refreshed with the added benefit that your makeup will apply easily.
Benefits of DiamondGlowTM:
Leaves your skin glowing

Safely treats delicate skin

Discomfort & Recovery time is minimal
Skin Health Products to Pair with DiamondGlowTM:
SkinMedica®

HA5 Rejuvenating Hydrator

SkinMedica®

TNS Advanced Plus Serum
---
Want to learn more about these amazing non-surgical treatments that will get you ready for the holidays? Schedule a complementary consultation by calling The Skin Center by CPS at 704-372-6846, or visit us online. Sign up for our monthly newsletter and be the first to know about upcoming events and promotions (such as the Holiday Card going out in December!), and learn about new treatments and technology and see real procedure demonstrations. We look forward to seeing you soon.