How to Get Your Skin Holiday Ready
'Tis the season to sparkle and glow.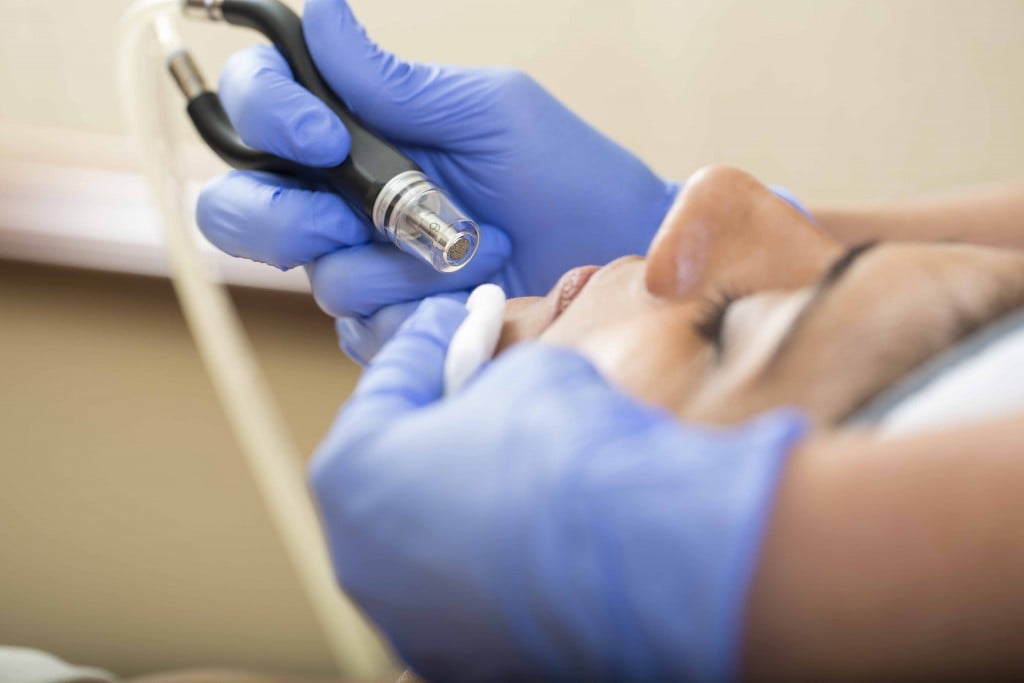 Why should your holiday party dress get all the attention? Now is the perfect time to treat your skin to some TLC (Treatment Loving Care).
The Skin Center by Charlotte Plastic Surgery offers a wide variety of non-surgical procedures that will have your skin healthy, radiant, and glowing just in time for the holiday season. As a Charlotte magazine BOB Winner for "Best Plastic Surgery Practice" five years in a row, Charlotte Plastic Surgery is the place your friends rely on to achieve their cosmetic goals.
If you are looking to get the brightest skin, here are some ways the physicians at Charlotte Plastic Surgery recommend getting your skin ready for the holiday season.
4 Favorite Procedures for Quick Fixes During The Holidays
The holidays are typically a time of the year where you may have noticed more stress showing up on your face. Soften your expression for the holiday season with Botox® from the master injectors at Charlotte Plastic Surgery.
Who is a good candidate for Botox®?
Anyone who wants to soften the wrinkles around the mouth or crow's feet, and take years off their appearance and appear rested – just like you've been on vacation!
What can Botox® do?
Botox weakens muscles in small doses, so it reduces skin wrinkles and makes them disappear!
Skin Health Products to Pair with Botox®:
One of the best options for non-invasive facial rejuvenation at Charlotte Plastic Surgery is dermal fillers. During the holidays, this is a great procedure for getting ideal results on short notice.
Who is a good candidate for Fillers?
Anyone who has lost facial volume due to aging, or those who want to create a prominent chin, firmer jawline or fuller lips.
What can Fillers do?
Fillers are a great option for facial rejuvenation. They can be used for everything from simply filling in fine lines and wrinkles to augmenting and shaping the lips and nose. Dermal fillers are also excellent for restoring subtle lost volume in the face that contributes to an aged appearance.
Skin Health Products to Pair with Filler:
SkinMedica® HA5
Colorscience® Lip Shine SPF 35
DiamondGlow™️ (Dermalinfusion) is a treatment method called Microdermabrasion which is a way of gently removing the dead outer protective layer of the skin. This layer provides a barrier to the sun and anything that comes into contact with the skin, but it also gets in the way of absorption of beneficial products as well as skin turnover to promote skin metabolism.
Who is a good candidate for DiamondGlow™️?
Patients looking to reduce the appearance of fine lines, wrinkles, scarring, age spots, and acne concerns with no downtime are good candidates for this procedure. DiamondGlow™️ can help anyone who has acne, sun damage, hyperpigmentation, brown spots, mild wrinkles, skin dullness, and large pores.
What can DiamondGlow™️ do?
The treatment uses a closed-loop vacuum system resembling that of a wand to exfoliate the skin. A skin health expert will recommend the appropriate topical to infuse the skin with and stimulate new cell growth. Each pass gently abrades away dead skin, thoroughly and evenly exfoliating while infusing the treatment solution into the skin. Your skin immediately looks clearer and brighter and definitely feels smoother, and your makeup will go on easily.
Skin Health Products to Pair with DiamondGlowTM:
A chemical peel is a skin-resurfacing procedure. Depending on the issues you're addressing with the procedure, you'll choose a chemical peel in one of three depths:
A light chemical peel removes the outer layer of skin (epidermis). It's used to treat fine wrinkles, acne, uneven skin tone, and dryness.
A medium chemical peel removes skin cells from the epidermis and from portions of the upper part of your middle layer of skin (dermis). It's used to treat wrinkles, acne scars, and uneven skin tone.
A deep chemical peel removes skin cells even deeper. Your doctor might recommend one for deeper wrinkles, scars, or precancerous growths.
You may not be a good candidate for Chemical Peel treatments if you have:
A history of abnormal skin scarring
A naturally dark complexion or skin tone
A tendency to have extra pigmentation of your scars
Used certain acne treatments within the last year
Skin conditions or medications that make the skin more sensitive than normal
Skin Health Products to Pair with Chemical Peels:
SkinMedica® TNS Advanced +
Alastin® Regenerating Skin Nectar
Post-procedure products are dependent on the type of peel.
Do you want to learn more about these amazing non-surgical treatments that will get you ready for the holidays?
Schedule a no-obligation free consultation by calling The Skin Center by CPS at 704-372-6846, or visit online to sign up for monthly emails, look for upcoming events and promotions (such as the Holiday Card going out in December!), learn about new treatments and technology, see real procedure demonstrations, shop the online store, or get to know why they're the experts in non-surgical aesthetics in Charlotte.