How to Keep the House Cool This Weekend
Beat the heat the smart way with these five tips.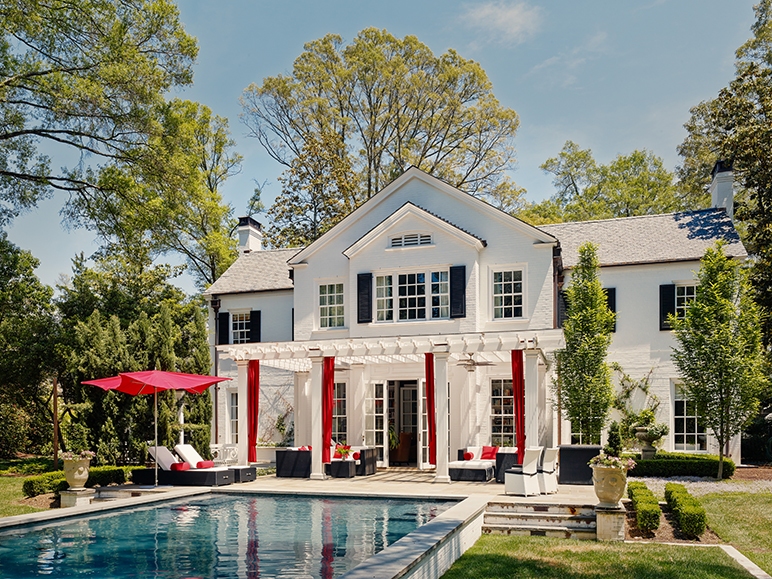 The summer heat is in full swing here in Charlotte. With Independence Day just around the corner and plenty of parties planned, hosts might be experiencing a little anxiety about keeping the house cool this weekend as guests pop in and out from the patio.
Cranking the air conditioning down seems like a lost cause, but so does turning it off completely. You don't want your guests to sweat, after all! So how can you keep the air breathable without footing a huge AC bill? Here are some of our hot-air hacks.
Set your ceiling fans. As the seasons change, so should your ceiling fans' rotation directions. In the summertime, you need to set your fans to rotate counter-clockwise. Find the switch on the base of the fan, then turn it on at a high speed, and let your guests bask in the cool, downward flow of air.
Turn on the bathroom fans. While we're on the topic of fans, you should also make use out of those vents in your restrooms. Known to remove shower steam, bathroom fans also work to vent hot air out of the space.
Be on door duty. Have minimal entrance/exit points to and from the backyard (or wherever the action is). Fewer doors opening and closing will keep the heat transfer at a minimum.
Close the blinds. Though it might seem like a no-brainer, sometimes we need a friendly reminder how to preserve cool inside air. Keeping those scorching sun rays outside where they belong will undoubtedly benefit your home's interior temperature.
Cook outside. Using any indoor appliances that emit any degree of heat will only make your home warmer. Summertime and Independence Day are prime time for grilling, so use our grill guide and start flipping some burgers outdoors!
What other savvy tricks do you use to keep your home cool in the summer?