How to Stage Your Home so It Sells Fast
Top tips from an expert as well as helpful before and after photos.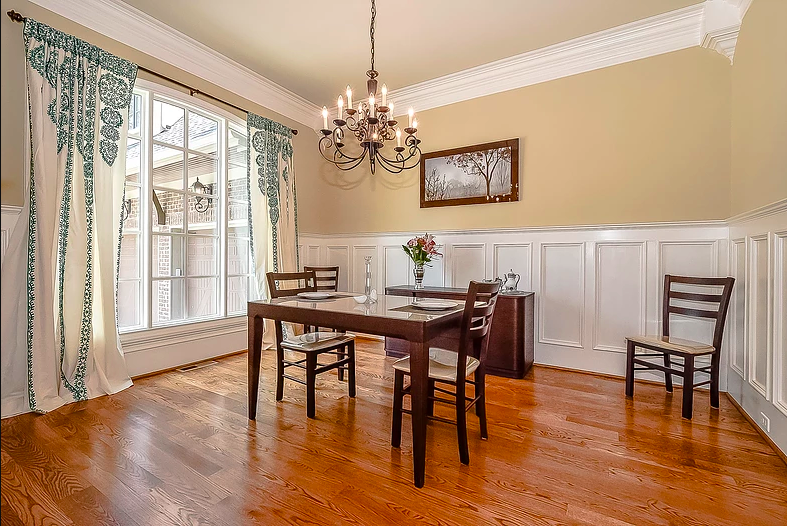 Did you know that 95 percent of Accredited Staging Professional (ASP) staged homes sell on an average of 11 days or less? They also sell for up to 17 percent more money than if the homeowners did not have their home professionally staged.
Many homeowners don't like to hire stagers because they're looking to save money, but the way a home sells has a lot to do with the images potential buyers see online. Perception is everything when it comes to home listing sites such as Zillow and Trulia, and if a homeowner employs the right staging techniques, the outcome can be much for favorable.
Local Accredited Staging Professional Master® Virginia Youngblood of DO-STAGE! LLC has worked with clients all over the Charlotte region (both north and south of the city), as well as homeowners in Gastonia, Fort Mill, and Rock Hill (her hometown). We asked the expert what her best tips were for staging to sell fast, and here's what she told us.
Common Mistakes Homeowners Make When Staging Their Own Homes
"Some common mistakes," Youngblood says, "are either they take out too much and the house looks barren, or they don't place the furniture and accessories in the best places to show off each area at its best. You need to show off the house, not the beautiful things in the house!"
Youngblood says that even though homeowners may think they know how to stage, unless they've had professional training, they will likely miss the mark. The problem is that many homeowners confuse staging with decorating—decorating does not showcase your house in the best way for it to sell. Instead, staging, as Youngblood describes, is depersonalizing.
Youngblood's Top Tips for Staging to Sell Your Home Fast
Look through the viewfinder of a camera to envision what the area or room will look like as it's presented online. Is that lamp shade straight, and did you hide the cord? Are the pillows crooked? Attention to details like these is crucial.
Put all toilet seats down. Period.
Q-Tip clean—literally clean with a cotton swab to remove smudge marks and dust in small areas.
And, when asked her one rule to live by when staging, Youngblood says, "Less is more."
Homes Before and After Staging
All images are courtesy of DO-STAGE! LLC