How to Tell If Fruits and Vegetables are Local, Organic, or Farmer Grown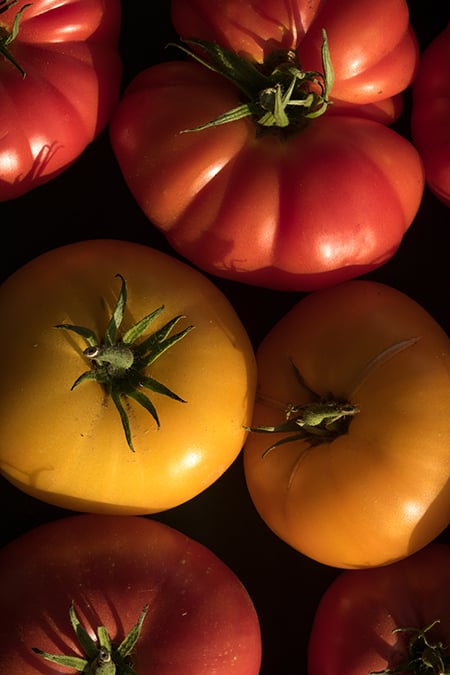 1. Ask the manager if it's a producer-only market, says Karen McSwain, farm services director for the Carolina Farm Stewardship Association. That way, if there are resellers at the market, you'll know before you shop. "There is a role for all produce sellers in the food system, and the consumer just needs to decide what's important to them," McSwain says.
2. How does the produce look? "Organic produce is not pretty, not usually," says Tim Groody, chef/owner of Fork! in Cornelius. If it looks like it came out of a bag at the supermarket, without dirt or imperfections, be wary. "A lot of times, if it seems too good to be true, most likely it is," adds Clark Barlowe, the chef and owner of Heirloom restaurant.
3. Is it in season? Check the availability chart on the North Carolina Department of Agriculture's website. (ncagr.gov/markets/chart. htm). If you see something that's not in season, ask the farmer if he has a greenhouse or a high tunnel, which holds in heat to protect produce when the weather is cool.
4. Shelf life. If it's local and fresh, Barlowe says, it will last seven to 10 days: "Things shouldn't degrade within a day or two."
5. Talk to the farmers. Ask how they grew such an incredibly juicy tomato, or butter lettuce in June. Ask if they do farm tours, or have an open house once a year. If they seem tired and harried and overwhelmed, it's a good sign they're growing and picking the food themselves. If they have all their vegetables out on the table, instead of in coolers to preserve the produce, they might not care about every squash and peach the way a farmer who picked it himself would.
---
This article appears in the September 2016 issue of Charlotte Magazine
Did you like what you read here? Subscribe to Charlotte Magazine »
---