Huntersville's Birkdale Village Adds Cava, B.Good to Restaurant Roster
The Lake Norman shopping hub ramps up restaurant offerings with two fast-growing favorites.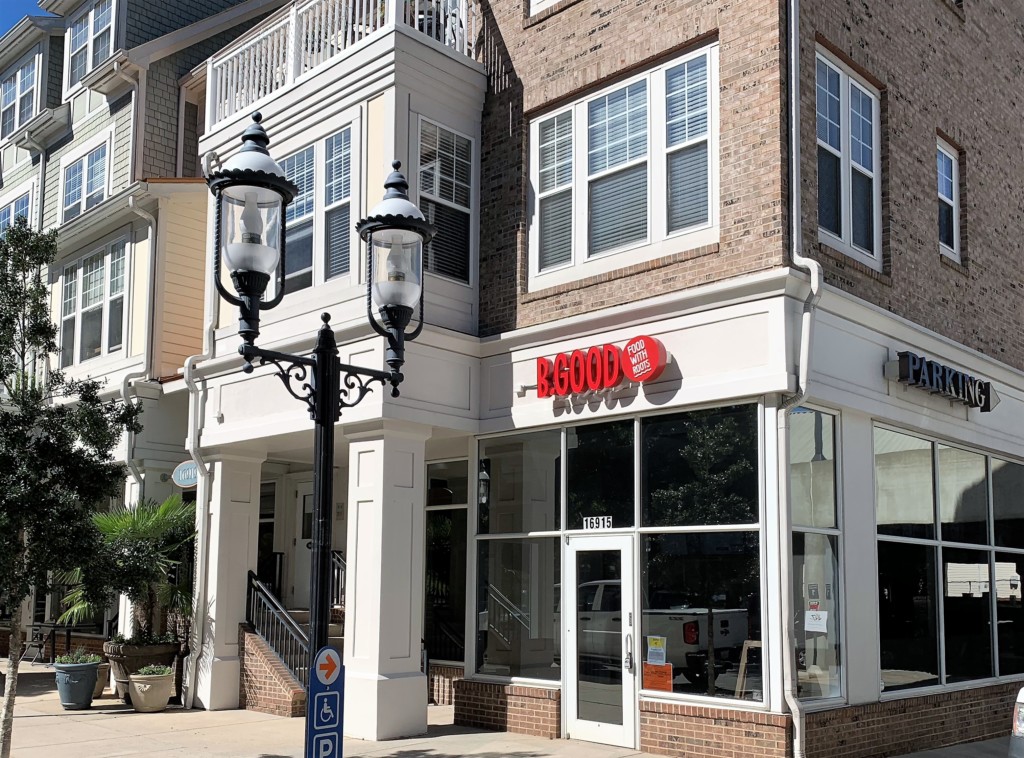 The tree-lined sidewalks of Birkdale Village make it easy on the eyes, and the cleanliness makes it quintessentially Charlotte. This quaint, outdoor shopping area in Huntersville hosts more than 60 retail shops, 10 restaurants, and a 16-screen theater—with other businesses peppered in and apartment dwellers living above the action.
Compelling restaurant and retail choices are keeping Birkdale relevant in an age when traditional malls are on their deathbeds. The eclectic mix of stores—Total Wine & More, Pier 1 Imports, Dicks Sporting Goods, Barnes & Noble, and various women's clothing boutiques—give it universal allure.
With eating and drinking options such as Eez Fusion & Sushi, Bad Daddy's Burger Bar, Corkscrew, and the recently added Midwood Smokehouse, Birkdale Village is quickly becoming a dining destination as well. To add to the allure, two new additions will satisfy Huntersville's hunger for fast-casual.
Joining Birkdale's current fast-casual fare options of Chipotle, Qdoba, Zoe's Kitchen, and Which Wich, Cava and B.Good are now on the menu.
Cava, a Washington-based Mediterranean chain, came to Park Road and the University area earlier this year. This summer, it opened its doors in Birkdale Village. Almost right next door, Birkdale's newest tenant, B.Good, will open on November 1. B.Good is a national farm-to-table chain with locations in uptown, Ballantyne, and Stonecrest, making Huntersville its fourth in the area. Both Cava and B.Good have expanded rather quickly within Charlotte's city limits since first coming to town.
These openings join other recent restaurant additions to the Huntersville area such as food truck hangout BoatYard Eats, Charlotte chain Sabor Latin Street Grill, and chicken-and-steak spot COWBOY.