ICE CREAM SCOOP: A new Charlotte-based, dairy-free ice cream brand is coming to Camp North End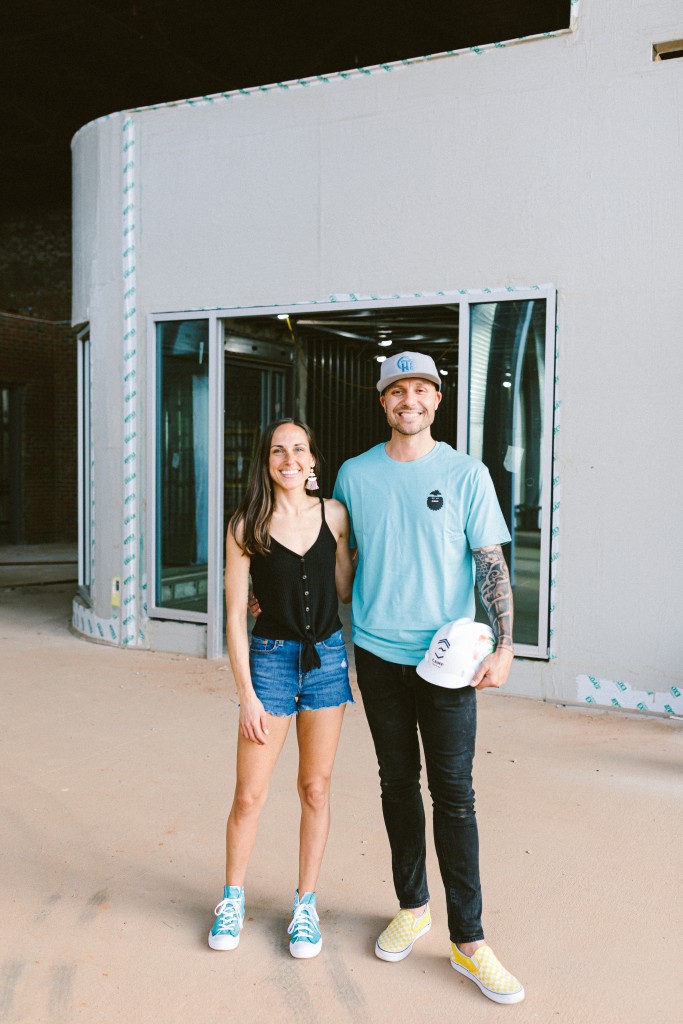 Seemingly Overzealous, a dairy-free ice cream brand, will open its first brick-and-mortar location at Camp North End.
Garrett Tichy and Jessica Berresse, the couple behind this venture, met in 2020 and connected over a shared love of ice cream. Their first date included taste-testing an ice cream flight with flavors from different shops across Charlotte, as well as one Garrett created at home as part of a pandemic-era hobby. As their relationship grew, so did the business.
Expect standard flavors like mint chocolate chip and vanilla, as well as more unconventional options like blood orange carrot ginger, banana pecan maple, and matcha with honey and lemon. Flavors will rotate on a monthly basis, and each cup and pint will feature a QR code that leads to a question designed to spark conversation.
The couple collaborated with creative director and designer Pablo Agurcia on their branding and Quin Gwinn Studio on the design of the 700-square-foot space. The name "Seemingly Overzealous" is a nod to the early days of Garrett and Jessica's relationship when they agreed to put aside their fears of "seeming overzealous" and get to know each other.
In addition to Seemingly Overzealous, Garrett is the founder and owner of Charlotte-based co-working company hygge, which has operated a 10,000 square-foot location at Camp North End since 2017. Seemingly Overzealous' storefront is part of phase II of Camp North End's development, which includes the adaptive reuse of 701 Keswick Avenue and 201 Camp Road. Garrett and Jessica are aiming for a late summer or early fall grand opening.
Seemingly Overzealous will be located at 701 Keswick Avenue, Suite 102, at Camp North End.